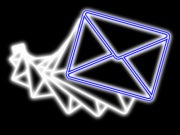 There are so many different ways to communicate with partners, customers and co-workers–by phone, email, instant messaging, fax, video conferencing, and social media. Managing each system separately is not only inefficient, but can cause conflicts since they all use the same underlying technology–the Internet.
Instead, establishing a single system to manage all digital means of communication allows for a single management interface, as well as integrated archiving and backups. Most importantly, with unified communications (UC) users get a single interface to access all messages. They can hear voice mails, answer emails, post Twitter or Facebook entries, send and receive faxes, and engages in video conferences from an single application, whether in the office or on the road. Here's why your company should invest in UC.
1. You'll reduce costs in the long run.
While implementing a UC strategy requires planning, an investment in new equipment, and considerable setup, the end result reduces costs for management as well as for phone services, fax machines, video conferencing, instant messaging, and so forth. With all of these now running over your Internet connection, you may need a faster or more reliable data pipeline, but that should cost less than multiple phone and fax lines.
2. It's easier for IT staff to keep one system running.
With unified communications, you typically manage systems through a single interface. Rather than monitoring multiple systems, there's only one to manage. Likewise, since all communications run through the Internet, you won't have to diagnose and distinguish between problems with a data or phone network–or worry about esoteric phone equipment.
In Video: Unified Communications Suites for Small Businesses
3. Users spend less time dealing with separate programs.
While users need to be trained on the UC system, accessing all correspondence in one inbox will make their lives easier. For example, rather than opening an email, printing the results, and faxing them to send an order to a vendor, they can print the email directly to a fax server. They'll be able to listen to voicemail messages on any computer and forward them to other team members as easily as forwarding an email.
4. Backing up and archiving is much easier.
Given the many regulatory requirements for ensuring that emails, instant messages, and faxes are securely stored and archived, a backup and archiving system is essential. Rather than separately backing up email, instant messaging, faxes, voicemails, and documents, a unified communications system will let you set up one solution that backs up and archives everything.
5. Your users will become more agile, and better able to respond.
Since users can access a UC system via Web browser, they can work from their desk, a smartphone, a wireless device, and nearly any computer. Location-aware services will allow other users to reach team members whether they're working at home, on the road, or at a customer's location.
Implementing unified communications takes research, planning, work, and training, but done carefully, the end result is worthwhile. Advances in integration of data and voice systems, as well as management interfaces, make it increasingly attractive. Hosted systems such as from Skype and AT&T can be a fit for even the smallest businesses. Larger businesses can customize products such as Microsoft's Lync 2010 Server, and UC systems from Cisco or Ricoh, for the ultimate in control.