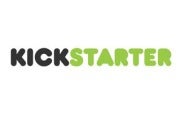 Kickstarter, the crowdfunding company that helps cool projects get off the ground, is being sued for patent infringement by a former musician.
Kickstarter's website gives entrepreneurs and inventors a place on the Internet where they can take their genius ideas in an effort to gain funding. It works off the idea of crowdsourcing — but instead of gathering information, Kickstarter users are gathering money. If an idea or project piques people's interest, they can donate money to the individual or team in order to see that project come to fruition.
Donators don't give away their money for nothing, though — in exchange for their donation, they receive incentives, such as gifts and the product (if there's a physical product).
Kickstarter was founded in 2009, but it looks like someone else had already had the crowdfunding idea. Brian Camelio, a former musician, filed a patent in 2003 for "Methods and apparatuses for financing and marketing a creative work," and was granted said patent this year. Camelio founded ArtistShare, which allows fans to help fund musician's recording projects in exchange for "access to the creative process."
The patent is for a system of "raising financing and/or revenue by artist for a project, where the project may be a creative work of the artist." The method includes "registering, by at least one artist, with a centralized database, at least one or more projects, offering, by the at least one artist, an entitlement related to the artist in exchange for capital for the project of the artist."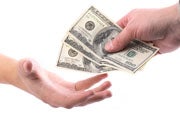 So in other words, Camelio has patented the process of offering an incentive ("entitlement related to the artist") in exchange for donations ("capital for the project of the artist"). And that's sort of what Kickstarter does, so Camelio thinks Kickstarter should license his patent.
Kickstarter, needless to say, has requested that the patent be invalidated, or, at the very least, that the court find that Kickstarter is not liable of infringement.
Camelio reportedly told PaidContent in an e-mail that, "As an artist myself, I feel that KickStarter may be hurting artist by focusing on 'donating money' rather than celebrating the artist for what they do. Their model does not build fan relationships but just continually asks for handouts."
An interesting position, coming from the founder of a similar company.