If that $49 deal for an iPhone that AT&T has been running for months didn't entice you to buy one of Apple's smartphones, how does a free iPhone sound to you?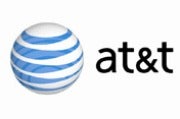 The much-maligned carrier is offering new and old iPhone users alike an 8GB 3GS iPhone with a two-year contract for free. Even shipping is free.
AT&T's voice contracts range from $39.99 a month with 450 anytime minutes to $69.99 a month with unlimited minutes. Data plans range from $15 a month for 200MB of data to $45 a month for 4GB of data and mobile hotspot support.
If you want to text on your phone, it'll cost 20 cents per message or 30 cents per video or image, or you can get unlimited messaging plan for $20 a month.
Add all the costs together, plus a $36 activation fee, and you'll be paying AT&T $2075.76 over the life of the contract, if you stay under the talk, text and limits in your plan.
The free iPhone offer was announced at the roll out of the iPhone 4S, but the move has been rumored since the end of June. At that time, Mike Abramsky, an analyst with RBC Capital Markets, predicted the move in a note to investors. He reasoned that the offer would help attract mid-market buyers into the Apple fold and help blunt the momentum of Android phones in the market.
"While a $49 iPhone is already available (AT&T), psychologically a $0 iPhone provides a compelling offer," Abramsky wrote. "Proprietary survey data … suggests 14 percent are very/somewhat likely to buy the iPhone 3GS for free with 2-year contract, exceeding buying interest for the iPad (13 percent) and original iPhone (9 percent)."
He also saw the free iPhone 3GS offer as a way for Apple to double its potential market opportunity to more than 150 million smartphones, AppleInsider reported.
Although the 3GS was superseded by the iPhone 4 more than a year ago, it remains a best-seller in the mobile market. Consumer research firm NPD, for example, in a report released in August found the unit to be the number two seller in the market, finishing behind the iPhone 4.
If you already have an iPhone and want to upgrade to a newer model, you might want to consider trading in your handset for cash through Apple's recycling program. For example, you can get $200 from the program for a white 16GB iPhone 4 in good shape. That's the price of a 16GB iPhone 4S with a two year contract.
Follow freelance technology writer John P. Mello Jr. and Today@PCWorld on Twitter.