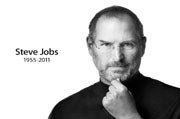 Numerous technology and political leaders have issued public statements praising the accomplishments of Apple co-founder Steve Jobs, who died Wednesday. The leaders of Adobe and Samsung, two companies that have had rocky relationships with Apple, offered their condolences as well.
Here's a collection of comments from several well-known executives, technologists, and politicians.

Bill Gates, co-founder and chairman of Microsoft:
"I'm truly saddened to learn of Steve Jobs' death. Melinda and I extend our sincere condolences to his family and friends, and to everyone Steve has touched through his work.
"Steve and I first met nearly 30 years ago, and have been colleagues, competitors and friends over the course of more than half our lives.
"The world rarely sees someone who has had the profound impact Steve has had, the effects of which will be felt for many generations to come.
"For those of us lucky enough to get to work with him, it's been an insanely great honor. I will miss Steve immensely."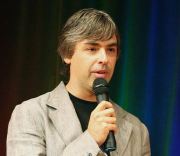 Larry Page, Google co-founder and CEO:
"I am very, very sad to hear the news about Steve. He was a great man with incredible achievements and amazing brilliance. He always seemed to be able to say in very few words what you actually should have been thinking before you thought it. His focus on the user experience above all else has always been an inspiration to me. He was very kind to reach out to me as I became CEO of Google and spend time offering his advice and knowledge even though he was not at all well. My thoughts and Google's are with his family and the whole Apple family."
Mark Zuckerberg, Facebook CEO and founder:
"Steve, thank you for being a mentor and a friend. Thanks for showing that what you build can change the world. I will miss you."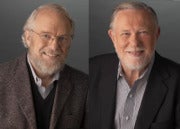 John Warnock and Chuck Geschke, Adobe co-founders and co-chairmen of the board:
"We met Steve Jobs about 3 months after we started Adobe. He called us and said: 'I hear you guys are doing great things – can we meet?' He came over to our tiny office in Mountain View and saw the early stages of PostScript. He got the concept immediately and we started about 5 months of negotiations over our first contract. Apple invested $2.5 million into Adobe and gave us an advance on royalties. This allowed us to help Apple build the first LaserWriter. Without Steve's vision and incredible willingness to take risk, Adobe would not be what it is today. We owe an enormous debt to Steve and his vision."
U.S. President Barack Obama:
"Michelle and I are saddened to learn of the passing of Steve Jobs. Steve was among the greatest of American innovators – brave enough to think differently, bold enough to believe he could change the world, and talented enough to do it."
Richard Branson, Virgin Group chairman:
"So many people drew courage from Steve and related to his life story: adoptees, college drop-outs, struggling entrepreneurs, ousted business leaders figuring out how to make a difference in the world, and people fighting debilitating illness. We have all been there in some way and can see a bit of ourselves in his personal and professional successes and struggles."
Steve Ballmer, Microsoft CEO:
"I want to express my deepest condolences at the passing of Steve Jobs, one of the founders of our industry and a true visionary. My heart goes out to his family, everyone at Apple and everyone who has been touched by his work."
G.S. Choi, Samsung chief executive (via Reuters):
"Chairman Steve Jobs introduced numerous revolutionary changes to the information technology industry and was a great entrepreneur. His innovative spirit and remarkable accomplishments will forever be remembered by people around the world."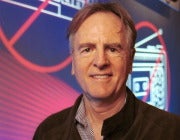 John Sculley, former Apple CEO, in an email to The Wall Street Journal's Digits blog:
"Steve Jobs was intensely passionate at making an importance difference in the lives of his fellow humans while he was on this planet. He never was into money or measured his life through owning stuff. The world knows Steve Jobs as the brilliant genius who transformed technology into magic. A part of Steve still lives within all of us through his beautifully designed products and his no-compromises media experiences. Steve Jobs captured our imagination with his creativity. His legacy is far more than being the greatest CEO ever. A world leader is dead, but the lessons his leadership taught us lives on."
Steve Wozniak, Apple co-founder:
In a TV interview with CBS News' The Early Show, the Woz reminisces about the good times he spent with Jobs, and discusses his former business partner's significant impact on the world:
Contact Jeff Bertolucci via Twitter (@jbertolucci) or at jbertolucci.blogspot.com.