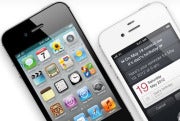 Now that Apple's iPhone 4S is about to arrive, the dash is on as Apple acolytes hurry to dump their older model and get some cash to buy the new phone.
If you want to do the same, you'd better hurry. Internet sites that buy and sell used electronics say that they're inundated with old iPhones. In fact, when I spoke to Anthony Scarsella, chief gadget officer for reseller Gazelle, on October 4, he said that his company had purchased a used iPhone every 15 seconds that day; by the end of October 4, Gazelle had bought more than 3500 older iPhones, the company's biggest day for iPhone trade-ins ever. Gazelle already had seen unprecedented numbers of trade-ins during the weeks leading up to Tuesday's iPhone 4S launch, he added.
So, here's some advice on where to sell your old iPhone, plus additional words of wisdom about getting a great deal on a refurbished older model. (Note: The iPhone 4S comes to AT&T, Verizon, and–for the first time–Sprint on October 14, but preordering starts October 7.)
[Read: Apple iPhone 4S: Upgrade or Wait?]
The Best Price

Although you can always turn to eBay or Craigslist when you need to sell used electronics, recent years have seen the rise of a number of companies–such as Gazelle, BuyMyTronics, and NextWorth–that are willing to buy unwanted gear. I asked Scarsella to discuss what he has seen with the launch of the iPhone 4S, as well as to share any tips that Gazelle might have for consumers who want to sell their older iPhones.
The main advice he offers for iPhone users is to sell as quickly as possible. The trade-in value of any iPhone dropped after Tuesday's announcement, and that downward trend is likely to continue. If you're ready to ditch your old iPhone, you should lock in your price as soon as you can.
In the future, you'll probably want to get an offer on your old phone before Apple announces a new model. If you do so through Gazelle, you won't even have to go phoneless, as that service lets users lock in their price for a full 30 days at very little risk.
The lure of Apple's new iPhone 4S is so strong that it may be affecting other phone trade-ins, as well. In the past few weeks, Scarsella says, Gazelle has bought double the usual number of Android phones, and has seen a 50 percent jump in its purchase of BlackBerry phones.
Gazelle recently launched a new tool to assess the value of your iPhone, and hired a team dedicated to processing, as soon as possible, all of the iPhones that Gazelle buys. Additionally, Gazelle now offers an iPhone app–so you can sell your iPhone from your iPhone.
Sell to Apple?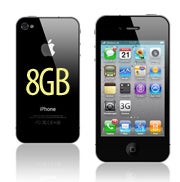 Previously we've offered advice on how to make sure a gadget reseller is trustworthy; if you still don't want to go through a third-party reseller, however, you might consider selling your phone back to Apple itself.
Apple's Reuse and Recycle Program currently offers up to $200 for a 32GB iPhone 4 in good condition. That's less than the amount you'd get for an equivalent phone from Gazelle, which was offering $249 for that model as of 4 p.m. PDT on October 6. In addition, Apple pays only in Apple gift cards, so you'd have to spend your money on another Apple product.
As PCWorld's Ian Paul explained in his recent blog post "5 Ways to Dump Your Old Handset Before the iPhone 5," you have plenty of other options for disposing of an old iPhone if you're not looking for cash. For example, you can either recycle the phone or obtain store credit from video game retailer GameStop.
Used-iPhone Purchasing
Let's examine a different scenario. Perhaps you are less than impressed with the specs on the iPhone 4S, and you want to get the best deal you can on its predecessor, the iPhone 4. Apple already sells an iPhone 4 for $99, but that model is the 8GB configuration. If you're searching for discounted Apple hardware with a bit more memory, you'll have to hunt down a refurbished model.
Gazelle and other resellers offer used/refurbished electronics for sale on eBay, but not every product sold to the company ends up there. For instance, Gazelle also sells in bulk to separate wholesale companies. As a result, despite taking in a high volume of iPhones of all generations lately, Gazelle didn't have iPhones of any kind in its eBay store as of October 6. Of course, the situation could change at any time.
Cell carriers heavily subsidize the cost of any iPhone they offer to you. That makes it difficult to find even outdated iPhones at the prices you'd get from a carrier if you were to sign up for a two-year contract.
If you want an unlocked handset, or if you're not eligible for an upgrade from your carrier, eBay is probably the fastest and cheapest way to get a great deal on the iPhone 4. Note: An unlocked iPhone 4 or older iPhone won't work on just any carrier. Be sure that the phone you buy will work on the carrier you want to use. (Amazon.com has a good primer on buying unlocked phones.)
As of this writing, you can pay $350 for a refurbished iPhone 4 with 16GB of storage when you pay the Buy It Now price on eBay. Although that example may not seem like a great bargain in comparison with the $99 8GB phone from Apple, note that an unlocked iPhone 4 with 8GB of storage currently sells for $550 on the Apple Store.