Apple is now taking advance orders for the iPhone 4S, with shipments due to arrive next Friday, October 14.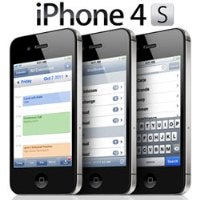 The process began shortly after midnight (PDT). Orders are being accepted at the Sprint, Verizon, AT&T and Apple online stores. The iPhone 4S is priced at at $199 for the 16GB model, $299 for the 32GB version, and $399 for the new 64GB version, all with a two-year contract.
The early pre-ordering process was not trouble-free for some. The floodgates opened minutes after midnight at Sprint and Verizon's online store, Apple followed around 12.45 a.m., and AT&T was the last to open for trade. High demand took down Apple's and AT&T's online stores for brief periods in the early hours of the day. At the time of writing, all four stores are online and accepting orders.
Unlocked iPhone 4S Expected in November
Apple confirms on its iPhone 4S pre-orders page that a contract-free version of the device will be available beginning in November. The prices for unlocked iPhone 4S are $649 for 16GB model, $749 for 32GB, and $849 for 64GB. Apple is selling the unlocked iPhone 4S already in some countries, such as the U.K, Germany, France, and Canada.
The iPhone 4S is a dual-mode CDMA/GSM device, but Apple says the unlocked model works only on supported GSM networks, such as AT&T in the U.S.. This means that when you travel abroad, you can use a microSIM from a foreign carrier; however, the phone won't work with CDMA carriers like Verizon or Sprint. In the U.S., the unlocked iPhone 4S will work with AT&T or T-Mobile (but only at 2G speeds with the latter).
Follow Daniel Ionescu and Today @ PCWorld on Twitter