It's official — Sprint's network strategy involves more than just praying that the AT&T-T-Mobile merger doesn't happen. The third-place wireless carrier in America announced on Friday that it plans to have LTE 4G service up and running in much of the country by the end of 2013.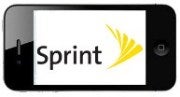 Steve Elfman, Sprint's president of network operations, told a roomful of analysts, investors and journalists in New York on Friday that Sprint's LTE roll-out will be "aggressive."
Elfman said the LTE roll-out will start in mid-2012 and is targeted to be finished by the end of 2013.
"So the three- to five year rollout we have mentioned before is looking more like one to two years," he said.
The company has been relying on a partnership with Clearwire to provide 4G service via WiMax. That partnership will remain in place, but Sprint will also be building out its own LTE network. Sprint's devices, however, will only work on one of the networks, not both types. Elfman said Sprint will continue to sell WiMax devices through next year.
The move comes the same week that Sprint confirmed it will be getting the iPhone on its network.
Sprint CEO Dan Hesse told the room that Sprint has been losing subscribers in recent years because of "no iPhone."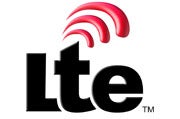 "You want to be associated with great brands, and Apple is the best brand in the tech space," Hesse said.
Sprint also announced other improvements to its network to increase capacity and coverage. Sprint network Vice President Bob Azzi said the company has been preparing for the increased demand from the iPhone for a "few months now."
"We're prepared for all the new device launches, including the iPhone," Azzi said.
Sprint expects to launch between 12 and 15 devices for its network next year, with the first LTE device coming next summer.
Follow Eric on Twitter, and at ericmack.org. Follow PC World on Twitter, too.