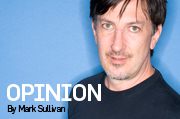 Sprint has had a painful run over the past few years, with poor financial performance and high subscriber attrition. But things appear to be looking up for the country's (distant) third-place wireless carrier.
This has been a great week for Sprint. In fact I'd say it's been a great month for Sprint. The company, I would argue, has emerged from a period of paralysis and is now making some decisive and potentially market-changing moves.
AT&T/T-Mobile Deal. The company has been vigourously, and effectively, waging an information war against the AT&T acquisition of T-Mobile. It has effectively shown that most if not all of AT&T's arguments for the take-over are questionable if not out-right false. I have to think that Sprint's efforts have influenced the actions of the Department of Justice and members of Congress.
The Value Leader. Sprint has long tried to make the point with consumers that while it's network may not be the fastest, and its data prices might not be the lowest, the value of its offering is better than its peers. That is, you get more bandwidth (still unlimited on Sprint), text and voice minutes with Sprint than you do with the rest of the Big Four. Indeed, one research house has independently confirmed Sprint's claim.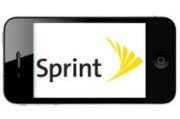 The iPhone. Dan Hesse says that over the past few years Sprint has had a very hard time keeping customers and gaining new ones, and a huge reason for that is because Sprint doesn't sell the iPhone (see? it's a Steve Jobs world). Well, Sprint announced earlier this week it will finally get the iPhone–the new iPhone 4S. That could be huge.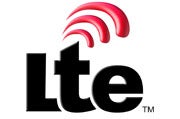 Move to LTE 4G. Finally, and perhaps most importantly, Sprint made official this morning that it is moving away from Clearwire and its WiMAX network and will have a nationwide LTE network built by the end of 2013 (with the help of LTE wholesaler LightSquared). WiMAX is an older, technically and economically inferior network technology, and in my view has been a terrible albatross around Sprint's neck. Sprint appears to recognize this, and appears to be pushing the reset button on 4G.
Sprint says it will support and sell WiMAX devices through 2012, but will also begin launching LTE devices next year. This should include smartphones, mobile hotspots, tablets and USB cards for laptops.
If Sprint executes its shift to LTE well–and I believe it will–we consumers will have a real alternative to AT&T and Verizon for real 4G LTE service (not faux-G HSPA service from T-Mobile) in the years to come. Without Sprint as the insurgent LTE player, there would be no real check on the prices of Verizon and AT&T LTE service.