When Apple launches iOS 5 next week, iPhone and iPad users will get a bunch of features that Android users already enjoy, including notifications, wireless syncing, and PC-free operation.
But it's not a game of catch-up. Although Apple is scratching a few Android-first features off its list, iOS 5 also leapfrogs ahead in its own way. Android, meanwhile, retains plenty of its own unique features that make it a viable competitor. The result is two operating systems that, however similar they are in appearance, are actually quite different.
The Apple Approach: All About Service
The individual features that Apple is adding to iOS 5 aren't as important as the big picture: Apple is creating services for its users. With iOS 5, an iPhone can remind you to pick up the milk as you drive near the grocery store. It can deliver newspapers and magazines automatically via the Newstand app. It can send quick iMessages to other iOS users. It can render Web pages in an easy-to-read format with no clutter.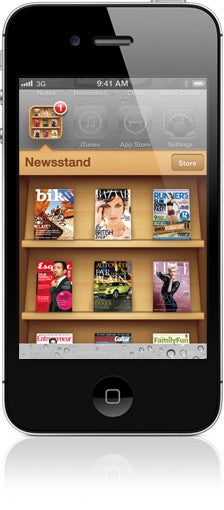 In other words, Apple handles things so you don't have to worry about them. Siri, the virtual assistant built into the iPhone 4S, is an extension of this idea, allowing users to literally tell the phone what to do and get feedback from a computerized female voice. iCloud, meanwhile, is the glue holding all these services together. It remembers what you've done on one device, so that other Apple devices and PCs can make that data available. Even as Apple adds new features, it's removing friction.
The Android Approach: Practicality, Utility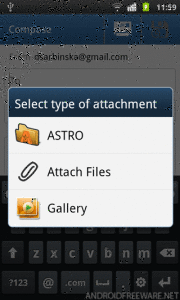 Google's vision for Android isn't as cohesive. The OS is a smattering of features and concepts that, to the average user, might seem daunting. But users who take advantage of Android's best features will find it useful in ways that iOS is not.
I've talked about many of these standout Android features before: turn-by-turn directions, widgets, extensive voice commands, no-size-fits-all hardware. But where Android also excels is in the little things. You can attach files to an e-mail–shocking, I know. You can create shortcuts to contacts, navigation instructions and bookmarks on the homescreen.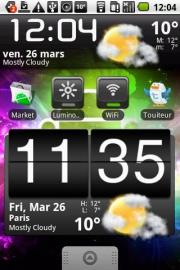 And for all Apple's talk about Twitter integration, Android's been doing allowing it for years in a way that's miles ahead. Tap the "share" button in an Android Web browser, for instance, and you'll see options for Twitter, Facebook, Google+ or any other app on your phone that accepts shared URLs.
Apple's iOS is a tightly woven bundle of services, intended to make life easier. Android is everything but the kitchen sink. This difference in approach is the first thing any consumer should consider before committing to either platform.
Follow Jared on Facebook, Twitter or Google+ for even more tech news and commentary.