Mango, Android, and tablet could be the big buzzwords at the upcoming CTIA Enterprise & Applications event in San Diego.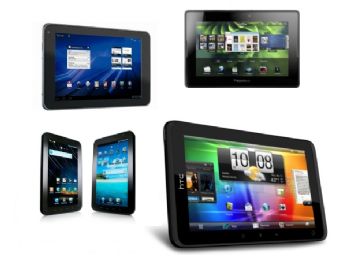 Here's a rundown of what you can expect to see and not see when the conference and exposition starts Tuesday and runs through Thursday.
Mango Phones: Will the Next Generation Finally Arrive?
Even though the Mango software update officially began rolling out to current Windows Phone owners in late September, we've been waiting anxiously for new hardware with Microsoft's mobile OS. A handful of Mango phones have already been announced in Europe, including the HTC Titan and the Samsung Omnia W.
So far, there have only been two confirmed phones in the U.S.: The HTC Radar on T-Mobile and the Samsung Focus Flash.
Although the HTC Radar is the first 4G Windows Phone on T-Mobile, the specs aren't very exciting.
The other phone, the mysterious Focus Flash, has been announced, but we've seen no pictures of it nor do we know its pricing or availability. Coming to AT&T "later this year," it is essentially Samsung's Windows Phone version of its popular Android Galaxy S series.
Besides running Mango, the Flash has a 3.7-inch Super AMOLED Plus display and is powered by a 1.4GHz processor and can connect to AT&T's HSPA+ network.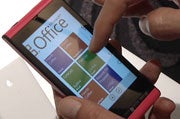 Hopefully, the Focus Flash will make an appearance at the show. Now that the hotly anticipated Google/Samsung event has been canceled, it is pretty likely we won't see Android Ice Cream Sandwich or its flagship phone, the Nexus Galaxy (or Nexus Prime, depending on which rumor you're reading).
If Samsung is not announcing the Ice Cream Sandwich phone, it should at least announce a Mango phone. HTC and LG also have a presence at the show, so it would be nice to see Mango phones from them as well.
More Giant 4G Android Phones
If they don't release Mango phones, let's hope we see some new Android phones.
We might see the LG Revolution 2, which is expected to be a Verizon LTE phone with a 4.5-inch display. As the follow-up to the original Revolution, which made its debut at CES 2011 in January, the Revolution 2 is expected to have a dual-core processor and a very thin design.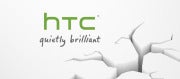 Another rumored Verizon phone we might catch at the show is the HTC Vigor (or the Incredible HD, depending on which rumor blogs you read). The Vigor will reportedly have a 1280-by-720 display, a dual-core processor and, of course, support Verizon's LTE 4G network. And considering HTC's $300 million investment in Beats Audio, it might be the first U.S. phone to support technology, which provides high quality audio sound for music and movies.
Huawei Takes on the U.S.
Huawei is holding a press event on the first day of CTIA to discuss its "U.S. device strategy." The Chinese company recently announced a handful of Android phones, like the $30 Huawei Impulse 4G on AT&T. It is likely we'll see more inexpensive smartphones at the show, perhaps U.S. versions of its Europe and Asia phones.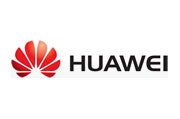 Huawei is also rumored to release a $200 tablet with T-Mobile. Leaked photos on Tmonews.com indicate that it will have a 7-inch display and a dual-core processor, and run the latest version of Honeycomb. If this rumor pans out, this tablet will be a great introduction for the company to U.S. consumers. The price is directly competitive with the Amazon Fire, but it might appeal to users who want that pure Android experience.
Story updated to correct screen size of the Samsung Focus Flash.