Netflix announced Monday it is abandoning its plan to spin off its DVD video rentals into a separate service called Qwikster and will instead continue to host on Netflix.com its streaming and DVD-by-mail rentals — but the unpopular summer price hike remains.
"Consumers value the simplicity Netflix has always offered and we respect that," Netflix CEO Reed Hastings says in a press release. "There is a difference between moving quickly — which Netflix has done very well for years — and moving too fast, which is what we did in this case."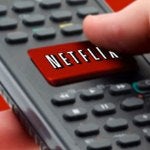 The dramatic changes the company went through over the past few months are what Hastings means by "moving too fast." First, in July, Netflix announced a price increase from $10 to $16 monthly for unlimited streaming and DVD rentals — a 60 percent increase. Despite user backlash, Neflix raised its prices in September. In the process, the company also lost one of its major content providers, Starz.
In mid-September Netflix dropped another bombshell. Hastings announced on the Netflix blog that the DVD-by-mail side of the business would be renamed as Qwikster (a peculiar name) and become a separate service. This meant that customers who wanted both streaming movies and DVDs from Netflix would have to register on a different website and pay a separate bill, among other annoyances. But now Netflix has changed its mind again.
"It is clear that for many of our members two websites would make things more difficult, so we are going to keep Netflix as one place to go for streaming and DVDs," Hastings writes on the company blog. "This means no change: one website, one account, one password… in other words, no Qwikster," he adds.
The 60 percent service fee increase will remain in place, the Netflix CEO confirms, but says Netflix expects no more pricing changes in the near future: "While the July price change was necessary, we are now done with price changes." It's unclear whether plans to include video games rentals via Qwikster will move on under the Netflix brand.
Also See: Four Netflix Alternatives Tested
Follow Daniel Ionescu and Today @ PCWorld on Twitter