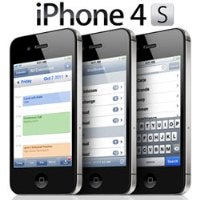 Apple says preorders of its iPhone 4S, unveiled last week, topped one million in a single day shattering all previous preorder records for all Apple products. That's 400,000 more than the first-day figure for the launch of the iPhone 4 less than a year and a half ago. Total sales from actual launch day when the iPhone 4 hit stores reached 1.7 million.
Apple started taking orders for the phone last Friday, which becomes available this Friday, October 14 at 245 Apple store locations in the U.S.
"The first day preorders for iPhone 4S have been the most for any new product that Apple has ever launched," said Marketing VP Phil Schiller, adding that the company was "blown away" by the response to the new phone.
Perhaps not as blown away as the numerous tech pundits that panned last week's introduction of the 4S. Although the 4S features significant hardware upgrades, iOS 5 and the Siri voice assistant, many were expecting something more following months of speculation that a radically re-designed iPhone 5 was imminent.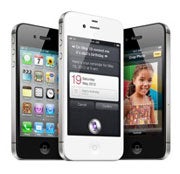 The 24-hour sales figures announced by Apple are an early vindication of Wall Street analysts' predictions of record-breaking sales for the new iPhone. With the iPhone available on more carriers worldwide than ever, including Sprint in the U.S., Bill Choi at Janney Capital Markets believes over 100 million iPhones could be sold in 2012, not including the final quarter sales for this year.
Reports of people staking out their space in front of Apple stores in London and New York to be at the front of the line for the new iPhone began cropping up after the unveiling last week. One man has been loitering around the front of the London store to be ready since August.
As more iPhone 4S orders came in Friday, would-be owners soon saw the delivery dates for their new phones being pushed back. Expected delivery could now take as long as two weeks.
Follow Eric on Twitter, and at ericmack.org. Follow PC World on Twitter, too.