Editor's Note: This story has been changed to remove an inactive link.
It's now been almost six months since the release of Ubuntu 11.04, or "Natty Narwhal," and that means it's about time for the next version of Canonical's popular Linux distribution to make its official debut.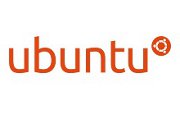 Thursday is the scheduled release day for Ubuntu 11.10, to be specific, but today Canonical made the official announcement, complete with key details about what the new version of the free and open source operating system will look like.
I've already covered several of the incremental advances that Ubuntu 11.10, or "Oneiric Ocelot," has made along the way–as seen at key milestones including the feature freeze and both first and second beta releases–not to mention the fun "countdown" project that's been generating some extra excitement.
Late last week, however, I had a chance to chat with Mark Baker, server product manager, and Allison Randal, Ubuntu technical architect, about the upcoming release. From what I can tell, there's plenty to be excited about.
'A Bold But Necessary Step'
On the desktop side, development of Oneiric Ocelot has focused heavily on ease of use, Randal told me.
In particular, following the introduction of Unity as the software's default desktop shell in Natty Narwhal, much of the focus for this cycle has been on polishing that interface, she explained. "We've done a great deal more testing with users," Randal said. "The goal is to restyle the Linux desktop to make it more approachable for consumers."
Though Unity did generate some negative backlash, a big part of that was just a general reaction to change, she explained. Nevertheless, "it was an incredibly important shift in terms of reaching out to consumer users. It was a bold but necessary step."
GNOME 3 is also included in Oneiric Ocelot, as is Unity 2D for users without 3D-enabled hardware.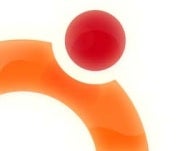 Integrated Backup Capabilities
Another new addition in Oneiric Ocelot that could be particularly useful for small business users is Deja Dup, a full backup facility that now comes as a standard part of the software. Using Deja Dup, business and individual users can back up either locally or to the Ubuntu One cloud. They can also schedule backups and restore from a backup, providing "time machine" capability.
Thunderbird is now the default email software in Oneiric Ocelot, meanwhile, and Canonical has worked closely with Mozilla developers to provide a fully integrated experience, Randal noted. "They did a full custom styling job for us to fit it into the Unity look and feel," she explained.
Then there's Ubuntu One, the personal cloud service that offers access to data from PCs as well as Android and iOS devices. Users can stream their entire music collection to all their devices using the service, as well as accessing and sharing files, documents, and photos online, even with Windows machines. Every Ubuntu One subscriber gets 5GB of free storage.
A Version for ARM
On the server side, Ubuntu 11.10 has a whole other set of enhancements to offer.
"It's really a significant step for us in terms of pushing Ubuntu as the cloud platform for the future," Baker told me.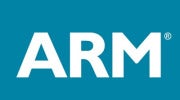 Whereas version 11.04 offered a preview release of OpenStack, for example, "this will be the first where Ubuntu Cloud will actually be running on top of OpenStack," Baker noted.
Just last week, HP announced that it's chosen Ubuntu to run its own public cloud.
Perhaps even more significant for the software, though, is the addition of Juju–formerly codenamed Ensemble–for service deployment and orchestration across multiple cloud infrastructures, large-scale bare-metal deployments, and workstation-based service prototyping.
Also new with Oneiric Ocelot is a technology preview server edition for the ARM processor. Part of the motivation for that is that "issues of server density and power consumption are appearing on people's agendas," Baker explained. "We think ARM has a good chance of making some impact there, and we want to make sure Ubuntu is the platform for doing that."
'A Global Phenomenon'
It's just three more days until the release of Oneiric Ocelot. If you've been using Windows and are ready to switch to Linux, this might be a good time to join the masses of fans ready to hit the "download" button on Thursday.
As Canonical CEO Jane Silber put it, "Ubuntu is now a global phenomenon–not just for system administrators, developers, and expert users, but for a growing community of home users that want a simpler, safer way to use the PC."