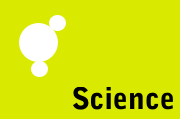 It's one thing to create a mechanical device that can pick up and touch things, but it's something else entirely to create a device that can provide sensory feedback to the brain. Scientists have been working on a virtual arm that can not only be controlled by the brain, but also be used to "restore the normal sensorimotor functions of the limbs."
Professor Miguel Nicolelis from the Duke University Centre for Neuroengineering in North Carolina and his research team have written an article published in the prestigious journal Nature that outlines a system that could potentially allow humans to both control virtual limbs, as well as receive tactile feedback through "intracortical microstimulation (ICMS) of the primary somatosensory cortex."
If it sounds complicated to you, you're not alone. It's cutting edge science, and I'm not a scientist. However, the implications of the research is pretty far-reaching. The researchers were able to train monkeys to control virtual limbs on a computer, as well as sense the texture of different virtual objects. Think exo-skeletons controlled by the brain, instead of a remote control that are also able to provide tactile feedback to the person, or in this case monkey, that is controlling the device.
The system makes it possible to both send and receive signals from an artificial limb to the monkeys that were equipped with electrodes in the motor context of their brain, as well a another set of electrodes in the brains sensory regions. Instead of sending then receiving information in sequence, the monkeys were able to both send and receive information at the same time, just like humans and animals control limbs in nature.
The results provide a proof of principle, but it's certainly not ready for prime time yet. But, that being said, it's not difficult to imagine a world where paraplegics could have assistive devices of this kind in the future.
Like this? You might also enjoy…
Get your GeekTech on: Twitter – Facebook – RSS | Tip us off