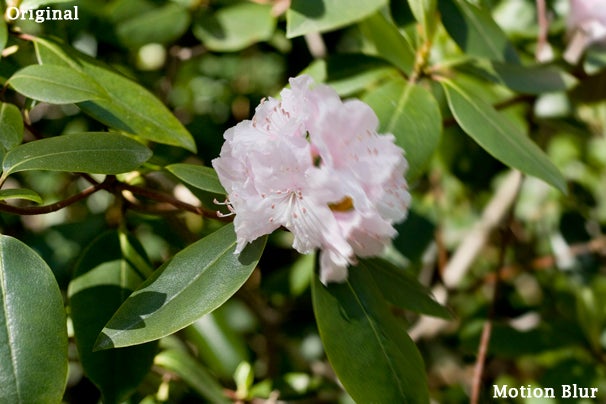 Don't you hate it when you have the perfect shot lined up and then your hands shake just the tiniest bit at the very last second before the shutter closes? Your picture ends up look messy and out of focus. Adobe says "no more" to blurred shots, as it's putting together a Photoshop feature that will correct for motion blur.
Peter Elst captured a sneak peak of Adobe's motion blur correction feature when it was demoed at the Adobe MAX 2011 conference. In the demo, an Adobe rep corrected a horribly blurred image by setting some predetermined parameters, analyzing the image for exactly how the camera moved when it blurred the image, and then hitting a "restore" button.
The rep also demonstrated that he could select part of the image to be corrected and that it can bring back unreadable text.
It's pretty incredible to see a mess of pixels to magically re-form into a crisp image. Adobe has not given a hard date or confirmation that this motion blur correction feature will be coming to Photoshop. But, if you remember the last time Adobe wowed us, it showed off a demo of content-aware fill to seamlessly replace and remove elements from an image. The same feature that made its way into the final build of Photoshop CS5.
[Peter Elst on YouTube via Petapixel and Gizmodo]
Like this? You might also enjoy…
Get your GeekTech on: Twitter – Facebook – RSS | Tip us off