Hard on the heels of recent reports that Google's Chrome browser may overtake Firefox by year's end, Mozilla on Monday released its annual "State of Mozilla" report including rosy financial results and a discussion of its efforts moving forward.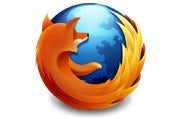 Revenues for 2010 were up more than 18 percent to $123.2 million, Mozilla reported, thanks largely to increased royalties from search deals with Google, Microsoft, Yahoo and others, as Computerworld has already pointed out.
That's clearly good news for Mozilla projects including open source Firefox and Thunderbird, but also included in the report is an acknowledgment of the increased challenges Mozilla now faces in the form of increasingly closed and proprietary competitors.
'We Are Seeing the Web Fragmenting'
The advent of mobile computing and proliferation of devices is making the Web increasingly customizable for users, but it also presents significant challenges, wrote Mozilla Foundation chair Mitchell Baker in a blog post introducing the report.
"Mobile platforms are more closed and more centralized than we have seen in decades," she said. "As individuals, we are losing the ability to act on the Web without permission from large, centralized gatekeepers. We are all being tracked, logged, cataloged, monetized, and turned into products to be sold. We're seeing the universal platform of the Web fragmenting back into multiple different worlds."
That, in turn, is causing changes at Mozilla as well, Baker said. Most notably, while it will continue to focus on Firefox, it will also put a fresh emphasis on expanding the number of people who understand its core values.
The video below, also included in the report, outlines some of those values.
'The Overall Good of the Web'
In fact, I think those values, and Mozilla's openness and independence in general, are too often overlooked.
In the browser arena, there tends to be a near-obsessive focus on every step the browser makers take, including–particularly in Mozilla's case–every discussion that goes on. Case in point: Mozilla's stated plan from last week to step up its efforts to get Firefox 3.6 users to upgrade, which was then postponed a few days later.
That's something we're only seeing because Mozilla is open, as I've noted before. You can bet similar debates and changes in plans take place among the teams of the other browsers as well, but we never see them because they take place behind closed doors.
Meanwhile, as a nonprofit, Mozilla notes that it's the only leading browser maker to be free of corporate interests. Instead, it makes Firefox "to provide an independent offering focused solely on individual experience and the overall good of the Web," it says.
I'm certainly not saying Firefox is perfect, or that nonprofits can't still pursue their own kind of self-interest. Particularly in the case of browsers, though, where the other big competitors are revenue-driven, the difference in Mozilla's mission has to set it apart. Which would you rather have guiding your Web experience–a company that must necessarily view you as a means to its own profitability, or an organization whose explicit goal is to improve life online?