When Apple's iOS 5 launches, iCloud will be waiting.
iCloud.com is now open to everyone. The site provides a suite of Web apps for e-mail, contacts, calendars, document viewing and finding your iPhone. Anything you do in these apps will be synced automatically to all other iOS devices.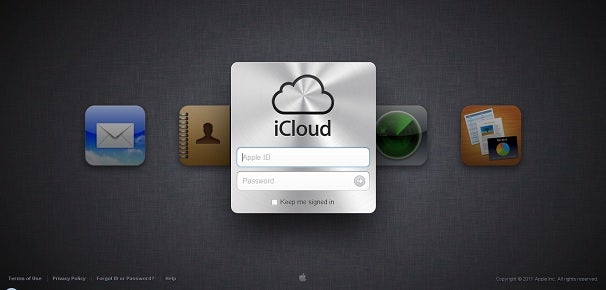 To access iCloud.com, you first need to set up iCloud on either an iOS 5 device or a Mac running OS X Lion. Because iOS 5 doesn't go live until later today, Windows users and Mac users running older OS X versions will have to wait a bit longer to try the iCloud website.
iCloud's main purpose is to cut the cord between iOS devices — such as the iPhone and iPad — and PCs. Starting with iOS 5, Apple will back up user data to the Internet automatically, making it available to Macs, Windows PCs and other iOS devices without wires. (Check out our full rundown of how iCloud works.)
The services at iCloud.com are just one-half of the equation for accessing your data on a PC or Mac. The other half is iTunes, which can be used to manage music, TV shows, apps and e-books. Apple updated iTunes to version 10.5 on Tuesday, bringing with it the ability to view your entire library of purchased content and download it all to a PC or Mac.
Apple typically releases major software updates between 9 a.m. and 10 a.m. Pacific time, so expect iOS 5 to land around that time.
Follow Jared on Facebook, Twitter or Google+ for even more tech news and commentary.