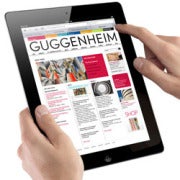 Here's a "new" rumor that's been around for a while–in one form or another. Ticonderoga Securities analyst Brian White, who's been meeting with component suppliers in China and Taiwan, says he's heard rumors of a less expensive, possibly smaller, iPad arriving in 2012.
Apple Insider reports the new iPad would be targeted at cost-conscious consumers seeking a less pricey tablet, something akin to the new Kindle Fire, Amazon's $200 color slate that's already selling well (even though it doesn't start shipping until next month).
The current iPad 2 starts at $500 but offers more goodies than the Kindle Fire, including a larger 9.7-inch display (vs. the Fire's 7-inch), front and rear cameras (the Fire lacks a camera), and a mega-selection of apps (140,000 and counting).
Fiery Competitor
So what's it cost? In a note to investors, White writes: "We believe this lower priced iPad could be priced in the mid-to-high-$200 range."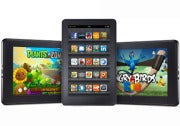 If Apple does launch a 7-inch iPad, the lower-end tablet would compete directly with two popular, similarly-priced color slates: the Kindle Fire and Barnes & Noble's $250 Nook Color, which is rumored to be getting an upgrade sometime this month.
A smaller iPad would also suggest that Apple's management team is establishing its independence. In an October 2010 conference call with analysts, former Apple CEO Steve Jobs dissed 7-inch displays, calling them too small for quality tablet apps.
In addition to the rumored "iPad Mini," Apple reportedly is building the next-generation iPad 3 with a higher-resolution, 2048 by 1536 pixel display, according to various sources, including research firm IDC. The iPad 2's screen is 1024 by 768 pixels.
The iPad 3 will arrive in early to mid-2012, rumors say. Or will it?
Contact Jeff Bertolucci at Today@PCWorld, Twitter (@jbertolucci) or jbertolucci.blogspot.com.