The iOS 5 launch produced reports of numerous errors, as Apple's servers were overwhelmed by the demand and users experienced instances lost data and apps or bricked devices after installing the update. Trending topics on Twitter, Google and elsewhere were dominated by the likes of "error 3200," which was one of the most commonly reported problems.
Here's a look at the top four problems users have been running into when trying to upgrade, along with the best available solutions:
Error 3200 or "internal error" during install

This error was widespread shortly after the update became available. Typically the download would complete but then a message would pop up indicating that the installation process could not be completed and the iOS device cannot be restored.
The solution: This problem is on Apple's end. It's because of the company's overwhelmed servers having trouble verifying the update. Simply waiting a few hours and then trying again seems to have done the trick for most users. An alternative solution, but one that reportedly doesn't work in all cases, is to download and install the update file manually, as explained in this GDGT post.
Goodbye data
Many users reported that the update went through, but not without apparently doing away with their music, photos, some apps and other data.
The solution: Fortunately, iTunes should be able to restore your data. PCWorld's Jared Newman explains how here.
Siri voice assistant is silent
Siri was one of the hottest new features Apple unveiled. Many iOS users rushed to download the iOS 5 update in hopes of trying Siri out, only to discover it's nowhere to be found.
The solution: This is more of a misunderstanding than a problem. Siri is only available on the iPhone 4S for now because it takes advantage of the new iPhone's upgraded hardware. But there are some efforts underway to port Siri over to the iPhone 4 that may be worth keeping an eye on.
Apple TV takes forever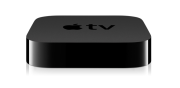 Some users reported that the update was taking more than 8 hours to download on their Apple TV units. The solution: David W. Martin at Cult of Mac offers this step-by-step process for a manual download that can have your Apple TV updated in as little as 15 minutes.
Follow Eric on Twitter, and at ericmack.org. Follow PCWorld on Twitter, too.