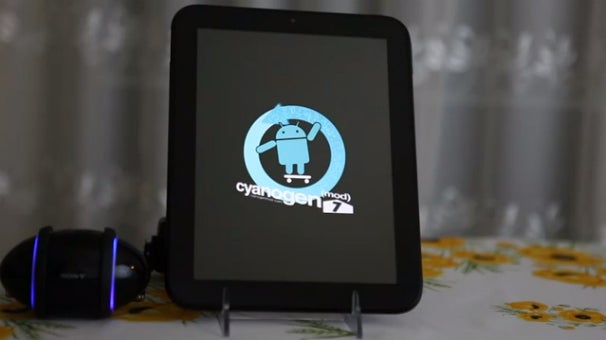 The CyanogenMod team is on a roll this month. Just this week, they released CyanogenMod 7.1 that added support for more Android phones, and now they've released an alpha build for the HP TouchPad.
In September, a hardware hacking team got Android multitouch working on the TouchPad, but with this latest build, it looks like the TouchPad will soon have full functionality as an Android device. The demo video below shows the TouchPad streaming a movie (with sound!) from Netflix, playing Minecraft, connecting with Bluetooth speakers, and taking Skype calls. Very shiny, indeed.
CyanogenMod also released a "lower your expectations edition" release guide to let you know exactly what is working (or not) under the hood. Modders will be happy to know that basically all the TouchPad's guts are recognized. It supports dual-booting and fake SD cards in case you need to restore the TouchPad. What does not work, though, is the camera, which can only be used for video chat. Power efficiency is still an issue, too.
As for the final build, CyanogenMod says they won't be giving a hard date, and that it will be ready when it is ready.
[Rootz Wiki via SlashGear and Android Community]
Like this? You might also enjoy…
Get your GeekTech on: Twitter – Facebook – RSS | Tip us off