iFixit's iPhone teardowns seem to happen earlier every year. This time, the hardware repair group has cracked open an iPhone 4S one day ahead of its October 14 launch date.
Here are the highlights from iFixit's iPhone 4S teardown:
Same Defenses
The iPhone 4S has the same design as its predecessor, including the same defenses to keep people from cracking the handset open. If you want to get inside the iPhone 4S–say to replace the battery–you'll be up against the same pentalobe screws that protected the iPhone 4.
Juicier Battery
Apple describes the iPhone 4S battery in real-world terms: An extra hour of talk time over the iPhone 4, but an hour less of Wi-Fi browser time. If it's hard numbers you are after, the iPhone 4S has a 5.3 Whr battery, which is 0.05 more than the iPhone 4. The new battery is a different shape from the one in the iPhone 4, so no swapping is allowed.
1 GHz A5, 512 MB DDR2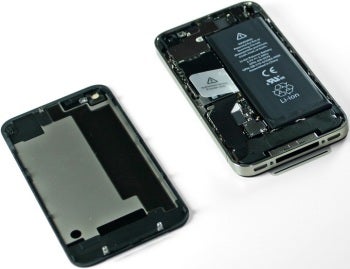 At the very least, iFixit's teardown confirms the specs that Apple prefers not to talk about. Specifically, the dual-core A5 processor is 1 GHz (AnandTech had reported 800 MHz in benchmarks, likely from underclocking), and RAM is 512 MB DDR2–same as the last iPhone. Fear not; the iPhone 4S feels light and snappy, even without the 1GB of RAM found in some Android handsets.
Vibrator Motor: Less Annoying
Apparently, the AT&T iPhone 4 had a different vibrator motor than its Verizon Wireless counterpart. AT&T's version had a rotational electric motor with counterweight, whereas the Verizon iPhone used a linear oscillating motor, which iFixit describes as "quieter, softer, and all-around less annoying." The iPhone 4S, thankfully, uses the linear oscillating motor. That alone makes it worth the upgrade, right?
Follow Jared on Facebook, Twitter or Google+ for even more tech news and commentary.