AMD's latest-and-greatest chip may lag slightly behind Intel's competing Core i5, as initial PCWorld performance-testing indicates. But these disappointing results hide benefits that AMD's "Bulldozer" FX CPU will likely offer, especially for cost-conscious small businesses.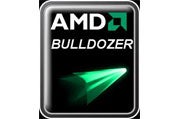 The issue is that most CPU-performance tests don't reflect the potential computational power offered by FX, which has up to eight cores, depending on the version. Sure, computationally-wise, preliminary synthetic tests, such as PCMark 7 and Cinebench, reflect real-world computing performance and indicate that the FX lags in comparison with Intel's Core i5. That's what PCWorld's tests showed after running the four-core FX-4100 through the paces.
Why can't the FX' multi-core design crank past Intel's Core i5 in these tests? Most of these tests are largely geared for CPUs with two or fewer cores. Software makers also have yet to bring to market applications that will take advantage of FX multi-core design for multi-threading tasks.
The server equivalent of the FX, code-named "Interlagos"–meant to launch in a few weeks–already takes advantage of the eight cores to a greater extent than the desktop equivalent of the FX does, AMD says.
"AMD FX and Bulldozer CPU technology was optimized for multi-processing and multi-threaded applications," Dina McKinney, corporate vice president, design engineering, for AMD said via email.
The eight cores also benefit from AMD's Turbo Core feature, which automatically boosts the clock speed of different cores when others are not in use above and beyond their normal speeds. When Turbo Core kicks in, the standard clock speed of the FX-8150, the highest-end version of the FX, can speed from 3.6GHz to 3.6GHz.
Turbo Core also does this while monitoring power consumption and will lower the processing speed if overheating occurs (Intel's Turbo Boost has a similar functionality).
So in the future, look out for potential video editing, engineering, and other software that might harness what eight cores and Turbo Boost can offer both in the desktop space. While it is has yet to be proven, the FX with its eight cores could very well be ahead of its time.
For now, the FX-8150–the highest-end variation of AMD's FX–retails for $245, compared with $220 for its direct competitor, the Intel Core i5-2500K. So, if you're buying a new motherboard for a workstation and want to scrutinize the best value for your money, the Intel part will offer slightly better performance for most office applications for $25 less.
But, in the larger scheme of things, expect to see versions of the FX show up in future PCs that will at least compete against machines with Intel inside performance- wise, and may still beat the in price as well.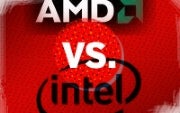 In the worst case scenario, AMD's FX launch is disappointing in that the chip doesn't trounce competing Intel devices in performance. Regardless, as the two chip giants battle, they continue to attempt to outdo each other, which benefits consumers.
In the end, the fact that AMD has maintained market share in CPUs means that Intel has had to keep its prices in check to remain competitive. If Intel had a monopoly, as Microsoft has had with its PC operating system, then CPU prices would surely have been higher and Intel would have had less incentive to innovate. Without the competition, a pure Intel monopoly would have left the workstation and server computing would years behind what it is today.
Bruce covers tech trends in the United States and Europe. He can be reached through his Website at www.brucegain.com.