Apple co-founder Steve Jobs' life as a technology trailblazer will be marked Sunday by his company's home state, at a private memorial service and in a television documentary.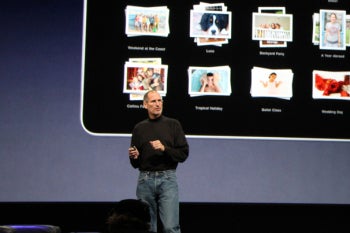 California Gov. Jerry Brown, in an announcement via a Twitter post, has declared it "Steve Jobs Day."
Elsewhere, Apple has invited Silicon Valley luminaries to a private memorial service at Stanford University's campus Sunday night, according to The Wall Street Journal. Another service for Apple employees will be held Wednesday at the company's headquarters in Cupertino, Calif.
Also Sunday, The Discovery Channel will air a documentary special called "iGenius: How Steve Jobs Changed the World." The one-hour program will be hosted by "Mythbusters" stars Adam Savage and Jamie Hyneman and will feature many sources, such as a friend who traveled to India with Jobs and who later become an early Apple employee, an engineer who gave Jobs his start, NBC Correspondent Tom Brokaw, theoretical physicist Michio Kaku, and musician Stevie Wonder.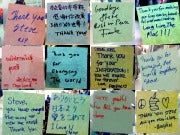 Jobs died October 5 at age 56 after a long battle with pancreatic cancer. Since then, the Apple leader behind the iPhone, iPad and other hot gadgets has been remembered around the world for ushering in an ever bolder era for consumer technology.
In a postscript to a life filled with financial success, since Jobs' death Apple's new smartphone, the iPhone 4S, has shattered all previous preorder records for all Apple products and brought people out in droves to wait in line Friday when the phone first arrived in stores. (See also "Mourners Flock to Apple Stores to Pay Tribute to Jobs.")