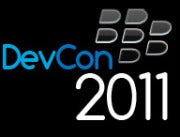 Will Blackberry-maker Research In Motion finally lay out clear plans for its next-generation devices on Tuesday during the company's Blackberry DevCon Americas developer conference in San Francisco? That's what some critics are wondering as RIM attempts to overhaul its image following a number of setbacks in recent months. Most recently, the company's reputation was battered from a multi-day service outage leaving Blackberry fans all over the globe without messaging and Internet capabilities.
To make up for the recent service loss, RIM is offering affected users $100 worth of third-party apps available through Blackberry App World. The offering includes games such as the SIMS 3 and Bejeweled, a photo editor and text-to-speech apps. RIM says it will announce more free apps in the near future. In addition to the free apps, enterprise users are being offered one free month of technical support.
It's not clear if the gift of free apps will be enough to placate Blackberry users over, say, a free month of service. And the outage also undermines what RIM has claimed as one of its core advantages over competitors: rock-solid reliability.
But RIM's outage is just the latest problem for a company struggling to overcome problems such as declining popularity in North America, a tablet device that has failed to excite users, and a small but headline grabbing shareholder revolt calling for a management shake-up.
Blackberry's New Generation
The best hope for Blackberry's future appears to be the promise of next-generation handsets running an overhauled Blackberry OS, expected in the coming months. The new devices are based on QNX software, a well regarded industrial-grade operating system and recent RIM acquisition. The new devices may also be sporting a new interface designed by The Astonishing Tribe, a Swedish company that is also a recent RIM purchase.

The QNX-based Blackberry PlayBook may hint at what new RIM devices may look like, but very little is known about RIM's QNX-based handset plans. So many critics are hoping RIM will outline its plans or provide some kind of road map starting Tuesday during DevCon.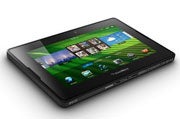 One big question for next-generation Blackberrys will be how RIM plans to address the popularity of touchscreen devices, especially for non-business users. RIM will almost certainly continue to provide devices with physical keyboards that appeal to business users, but consumers have made it clear that touchscreens are the future. The Nielsen Company's latest market share report said that Blackberry had slipped to 19 percent of U.S. smartphone users, well behind touch-centric Android devices (40 percent) and the iPhone (28 percent). RIM's U.S. market share hovered around 26 percent in late 2010.
Apps
Along with devices, another big hurdle for RIM to overcome is closing the so-called app gap, and bringing its third-party app catalog up to par with the tens of thousands of apps available to Android and iOS users. RIM hopes to lure Android and Web developers to the Blackberry brand by having them port over their existing applications to run on the PlayBook. To help encourage the effort, RIM is even setting up an express kiosk at DevCon called App Express where RIM representatives will be on hand to help developers port and then submit their apps to Blackberry App World on the spot.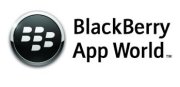 RIM's strategy to port Android apps to the Blackberry platform has been described as a "Hail Mary pass" and a desperate effort to beef up the company's app store. To encourage developers to write native apps for the PlayBook, RIM is also giving away a free PlayBook to conference attendees– a strategy also embraced by Google at its Android developer conferences.
But with only about 700,000 PlayBooks shipped to stores over the last two financial quarters, RIM's tablet doesn't appear to have much of an audience for developers to capitalize on compared to the millions of iPad and Android tablet users.
RIM definitely has a tough road ahead if it hopes to survive and that road may start Tuesday as the company reaches out to developers who can entice users with slick apps. And perhaps RIM will also hint at what's to come for the company's QNX-based future.
Connect with Ian Paul (@ianpaul) and Today@PCWorldon Twitter for the latest tech news and analysis.