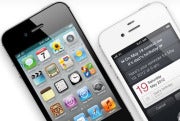 According to Apple, the iPhone 4S is selling very, very well. But not everyone is having a smooth experience with Apple's latest handset. A handful of issues are causing problems for a subset of users.
Here's a rundown on some early iPhone 4S issues: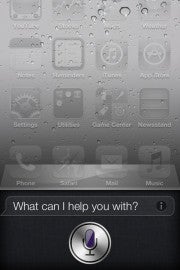 Siri Not Working
On Apple's support forums (and on Twitter), users clam that Siri, the iPhone 4S's virtual assistant, won't work. When asking a question, these users receive an error message saying that Siri "cannot connect to the network."
To fix this issue, Business Insider suggests first turning Siri off in the iPhone's settings, then going to Settings > General > Reset > Reset All Settings, and then turning Siri back on. Others say that enabling data roaming does the trick (although this can incur extra charges if you're overseas). But there's currently no sure fix for users who are having trouble–perhaps this is why Siri is still labeled "beta."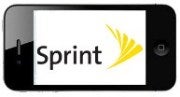 Slow Sprint Data
Some Sprint users are complaining about slow data speeds on the iPhone 4S. One user claims that the issue is iPhone-specific, and reports faster speeds on a Sprint Samsung Galaxy S II (with 4G turned off), while another finds similar speed issues with Sprint's Evo 3D.
But this issue doesn't affect all Sprint users–Gizmodo's spot test actually finds that Sprint's network allows for faster downloads than Verizon (but not AT&T), and the fastest uploads of all three carriers. However, Gizmodo's survey of iPhone 4S users finds Sprint has the slowest average speeds. So far, Sprint hasn't addressed the matter. Hopefully this is just a temporary glitch and not a long-term network congestion issue.
App Issues
While not hardware-related, the launch of iOS 5 has caused problems for some apps. Google Voice, for example, had to be pulled from the App Store due to crashes. Instapaper now has problems with offline functionality for users whose devices are near capacity because of the way iOS 5 clears cached data. (That issue may end up affecting lots of apps with offline components, according to Instapaper developer, Marco Arment.) Most app-related issues should be fixed eventually, but it's unclear what Apple intends to do for apps such as Instapaper.
Follow Jared on Facebook, Twitter or Google+ for even more tech news and commentary.