The secure boot mechanism planned for Microsoft's Windows 8 has already provoked considerable outcry from Linux users worried that the technology will make it impossible to install their favorite free and open source operating system on Windows 8 certified PCs.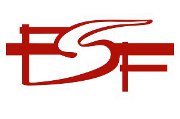 Now, none other than the Free Software Foundation (FSF) has added its voice to the protests, warning that, "if done wrong, this system would have to be called Restricted Boot, because it could make computers incapable of running anything but Windows."
A public statement is now available on the foundation's website, urging all computer makers implementing the Unified Extensible Firmware Interface (UEFI) protocol's secure boot mechanism to do so in a way that allows free software and operating systems to be installed.
'Too Much Is at Stake'
"We're looking at a world in which it could become impossible for the average user to install GNU/Linux on any new computer, so too much is at stake for us to wait and see if computer manufacturers will do the right thing," said FSF executive director John Sullivan. "Secure Boot could all too easily become a euphemism for restriction and control by computer makers and Microsoft–freedom and security necessitate users being in charge of their own computers."
The FSF encourages all users concerned about computing freedom to add their name to the statement and commit to neither purchasing nor recommending such "jailed systems," as the FSF calls them.
Thousands of signatures have already been added to the FSF's statement, campaigns manager Joshua Gay told me this morning, despite traffic so heavy that the site has been struggling to stay up over the past several hours.
'Frightening and Unacceptable'
The secure boot function will deserve that name only if users can still authorize the programs they want to use, including free software and operating systems, the FSF argues. In that case, it could be a valid feature, the group says.
If, however, the technology is implemented in such a way as to prevent the use of anything but Windows, the FSF argues that it should be called Restricted Boot instead for the severe restrictions it would impose on computer users.
Calling that scenario "frightening and unacceptable," the FSF notes that users would then have to go through "complicated and risky measures" to get around the restrictions.
Meanwhile, Microsoft and other proprietary operating system makers could get an unfair advantage over free alternatives by virtue of their relationships with manufacturers, the group charges. Down the road, users would no longer be able to revive old or infected Windows hardware with GNU/Linux the way they can now, causing more machines to end up in landfills prematurely, it says.
A Case in Australia
Linux users in Australia have already complained to the Australian Competition and Consumer Commission (ACCC) about Microsoft's plans, and the last I heard it sounded like they could have a case.
In the meantime, the FSF has provided a way for all of us to make our wishes heard. Windows 8 is still on the distant horizon, of course, but if you're concerned about the effect it may have on your computing freedom, you may want to consider adding your name to the FSF's statement.