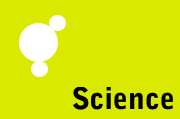 I'm sure I don't have to do much to describe to you a scene from a science fiction movie (pick one) where a tractor beam is utilized to save/capture our hapless victim/hero from certain death/escape, if you can pardon the choice of scenario. Though perhaps not in such a spectacular fashion, an engineer at Ohio State University has figured out the science to make it work.
Not to be confused with anti-pirate Bessel beam laser tractor beams that we covered earlier this year, the idea stems from the difficulty in minimizing the danger of being literally lost in space during "outside" walks. If an astronaut loses control and is somehow detached from the ship or station, the safety mechanisms only have a certain reach and thus a certain window to save him or her in. If the astronaut is incapacitated, such methods are futile as well(this method is, in this example, a gas or spring-loaded tether).
The solution is to have the astronaut wear a canister or two of propellant, with tubes pointing away from him or her that can be hit with a laser to achieve propulsion in the desired direction. Different propellant can be used, for instance, ones that ignite on different wavelengths to achieve propulsion and steering in different directions.
With the lack of atmosphere in space there's very little drag, so care would have to be taken to not accelerate the astronaut to a point where impact would injure him or her, and the whole thing seems oddly laser-tag-ish to me, but the concept could be utilized to make space walks safer for astronauts out in the cold blackness of space.
Seem crazy to you? Let us know in the comments!
[via New Scientist]
Like this? You might also enjoy…
Get your GeekTech on: Twitter – Facebook – RSS | Tip us off