Google's latest version of Android, Android 4.0 dubbed "Ice Cream Sandwich," is officially about to come out. Here are three questions people have been asking.
Will I get it?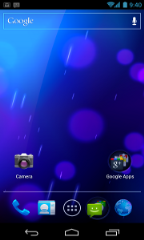 The first phone to get Ice Cream Sandwich will be the new Samsung Galaxy Nexus, which will come with Google's operating system natively installed. The Galaxy Nexus will launch in the United States in November but there is no word on pricing or carriers.
Google has confirmed that Ice Cream Sandwich will also come to the Nexus S, according to Engadget. Two Google officials told the site that the company is "Currently in the process for releasing Ice Cream Sandwich for Nexus S. Theoretically [it] should work for any 2.3 device."
The phones that run Android 2.3 (Gingerbread) are: HTC's Desire, Desire Z, Desire HD, Droid Incredible, Droid Incredible 2, Evo 4G, Incredible S, and ThunderBolt; LG's Optimus 2X and Optimus One; Motorola's Atrix 4G, Droid 2, Droid Pro, and Droid X; Google's Nexus One and Nexus S; Samsung's Galaxy S; Sony's Xperia X10; and T-Mobile's G2 and myTouch 4G.
HTC has also released a statement regarding its plans to update phones to Ice Cream Sandwich:
"We are excited about the latest update for Android, Ice Cream Sandwich, and are currently reviewing its features and functionality to determine our upgrade plans. Our goal for Android updates is to give every customer an improved user experience, which means balancing each phone's unique hardware, HTC Sense experience and the Android kernel. While our goal is to upgrade as many of our recent devices as possible, we are committed to maintaining every phone's performance and usability first. Please stay tuned for more updates on specific device upgrade plans."
In other words, it sounds like HTC has no plans, as of yet, to update its devices. It sounds like HTC isn't sure what it's going to do, and that it may be slow in pushing out updates.
When will I get it?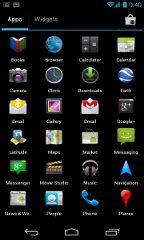 We still don't know when Ice Cream Sandwich will drop, but Google's Eric Schmidt said in September that it would be appearing "sometime in October or November." Since the Galaxy Nexus is the first phone that will have Ice Cream Sandwich, and it's dropping in November, we can only assume this means the first Ice Cream Sandwich updates will start rolling out in November at the earliest.
Google has also released the Android 4.0 Software Development Kit (SDK), which developers can download here.
Is Ice Cream Sandwich radically different?
Yes. Ice Cream Sandwich completely redesigns and refreshes Android.
A big feature update is the addition of nonphysical navigation buttons. Google hasn't yet explained how or if this will work with phones that currently have physical navigation buttons (such as the Droid X), so if your phone has physical navigation buttons you may not want to get too excited.
Some of the other things you can look forward to include: folder creation, recent apps, improved notifications, as well as updates to Gmail, the calendar app, the browser (which now supports tabbed browsing), and the speech-to-text software. PCWorld's Armando Rodriguez has details on all of the updates here.