Now that Ubuntu Linux has chosen Unity as its default desktop environment, Linux Mint stands out as perhaps the most user-friendly distribution offering a non-Unity default alternative, as I've noted before.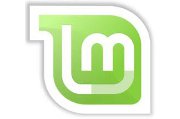 Though Linux Mint is itself an Ubuntu derivative, there's still no sign that the project has any plans to adopt Unity–no doubt to the relief of many. What it has decided to embrace, however, is GNOME 3, which is currently the other big controversial desktop contender.
Specifically, while the upcoming Linux Mint 12 "Lisa" will be released next month with continued default support for GNOME 2, the Mint team is also now working on a GNOME 3 edition of its popular Linux distribution as well.
'We Can See the Potential'
"The radical changes introduced by the GNOME project split the community," wrote Clement Lefebvre, Linux Mint founder and project leader, in a blog post last week. "At the time of releasing Linux Mint 11 we decided it was too early to adopt GNOME 3."
GNOME 3.2, however, "is more mature, and we can see the potential of this new desktop and use it to implement something that can look and behave better than anything based on GNOME 2."
Development will likely span across multiple releases, Lefebvre added. In the meantime, a separate edition will continue with a focus on GNOME 2.32, he said.
In addition, the project team is working with the MATE project–MATE is a fork of GNOME 2–to see if both desktops can be made compatible, ultimately allowing users to run both GNOME 2 or MATE and GNOME 3 on the same system.
Big Changes Afoot
There's been a big shift in the direction several operating systems have taken with their desktop environments this year. In addition to Ubuntu's Unity and GNOME 3–which Linux creator Linus Torvalds himself has called an "unholy mess"–there's also the new, mobile-style Metro interface that's made an appearance in early previews of Microsoft's Windows 8.
Whether these prove to be the beginning of a new paradigm or an experiment that ultimately fails–or something in between–remains to be seen. In the meantime, Linux Mint has long been one of my favorite distributions, so I'll be eager to check out this new edition with GNOME 3.