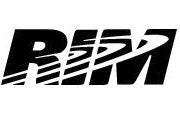 Research in Motion extended an apology for last week's multi-continent BlackBerry outages last by offering free premium apps and one month of free technical support for its enterprise customers.
While free technical support sounds like a good deal for RIM customers seeking compensation for the three-day loss of Internet service in Europe, Africa, and North and South America, the premium apps offered are now standard features at no cost on other big-name smartphones, like the iPhone 4S.
The first of BlackBerry's thank-you gifts is DriveSafe.ly Pro, which usually costs $19.99 on BlackBerry App World. DriveSafe.ly Pro reads incoming text messages and emails and allows users to respond by voice. Note: DriveSafe.ly is available–for free but with limited functionality–on the Android Marketplace and Apple's App Store.
Additionally, competition like Siri for iPhone 4S and Google's just-updated Voice Actions for Android can do all that DriveSafe.ly Pro can do and more, and that functionality comes built into the new smartphones.

But the RIM sorries don't stop there—the company also promises affected user free versions of other paid apps, such as SIMS 3, Photo Editor Ultimate, and Vlingo Plus: Virtual Assistant.
In other news, at BlackBerry DevCon developers conference in San Francisco this week, RIM announced BBX, an update to its aging BlackBerry OS. However, the company failed to give concrete release dates, hardware compatibility specs, or any tangible information about BBX that could elicit more than a muffled hooray from BlackBerry owners.