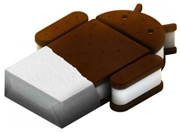 The road to Google's announcement of the Android Ice Cream Sandwich operating system and the Samsung Galaxy Nexus smartphone has been long, but we're finally here. At a press event in Hong Kong Tuesday evening PDT, Google and Samsung had lots to share on the latest Nexus smartphone and the newest version of Android, Ice Cream Sandwich.
But like any big tech announcement, some questions were left unanswered. Here's what I'm still curious about after soaking up all the Ice Cream Sandwich and Galaxy Nexus news:
Who's Getting the Galaxy Nexus and What'll It Cost?
So far, the only wireless carrier confirmed to get the Galaxy Nexus are NTT Docomo in Japan, and Vodafone, O2, and Three in the United Kingdom. No U.S. wireless providers have weighed in on the Galaxy Nexus, although a leak from Samsung suggests Verizon affiliation. Galaxy Nexus pricing is still unknown, but $200 or higher seems like a safe bet.
And word leaked out on Tuesday that the Asus upcoming Eee Transformer 2, as well as the company's current Transformer tablet, would run Ice Cream Sandwich.
Will a Carrier Unlocked Option Still Be Available?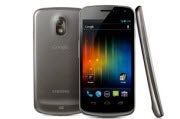 Google's original vision for Nexus phones included the ability to buy unlocked hardware at an extra cost, but that idea never got much traction. The original unlocked Nexus One was only available through AT&T and T-Mobile, and the unlocked Nexus S was T-Mobile-only. With Verizon support rumored for the Galaxy Nexus, it's unclear what the unlocked options will be for U.S. consumers.
What Will Become of Sense, TouchWiz and Other Skins?
With new Ice Cream Sandwich features like folders, resizable widgets, and built-in photo effects, phone makers are running out of reasons to mess with the stock Android experience. Will phone makers tone down their user interface tweaks, or go to extremes to differentiate?
What's the Update Situation for Older Phones?
Matias Duarte, Google's Director of Android User Experience, says most Gingerbread phones are "theoretically" capable of supporting Ice Cream Sandwich, but so far, the response from phone makers has been mixed. Motorola says it'll update the Droid Razr in early 2012, but hasn't commented on other phones such as the Droid Bionic.
HTC was less committed, saying it's currently figuring out its upgrade plans, and is "committed to maintaining every phone's performance and usability first." No word yet from Samsung or LG. We're sure to hear more about upgrade plans from all phone makers in the coming weeks and months.
When Will We See Smaller Ice Cream Sandwich Phones?
To cram 720p resolution into the Galaxy Nexus, Samsung had to use a whopping 4.65-inch display. Not everyone wants such a huge phone. Phone makers will eventually figure out how to fit more pixels in tinier displays, enabling 720p on smaller devices. The question is when.
Will This Lead to More Tablet Apps?
The greatest weakness of Android Honeycomb is its lack of great tablet apps. Andy Rubin, Google's senior vice president of mobile, said at the Asia D conference that he's working to fill in the "missing pieces" of Android tablets, but avoided discussing whether Ice Cream Sandwich would lead to more tablet-optimized apps. Google needs a clear app strategy if Android is going to have any chance of taking on Apple's iPad.