It was exactly seven years ago that the very first version of Ubuntu Linux–dubbed "Warty Warthog"–was released, kicking off a long line of increasingly popular versions of the free and open source operating system.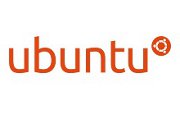 "Ubuntu is a new Linux distribution that brings together the extraordinary breadth of Debian with a fast and easy install, regular releases (every six months), a tight selection of excellent packages installed by default and a commitment to security updates with 18 months of security and technical support for every release," read the original announcement on Oct. 20, 2004.
Fast forward to today, and Canonical is wasting no time moving from last week's release of Ubuntu 11.10 "Oneiric Ocelot" into planning for the next version, also known as "Precise Pangolin."
'A Carrier-Grade Platform'
"It's going to be a beautiful, memorable release," wrote Canonical founder Mark Shuttleworth in a blog post on Thursday in which he began to outline the planning process for version 12.04, which is due in April.
Perhaps most notable about Precise Pangolin is that it will be Ubuntu's fourth Long Term Support (LTS) release, with a full three years of support.
"As such it needs to carry on, and entrench, the reputation of the LTS as a carrier-grade platform for mission-critical server deployments and large scale desktop deployments," Shuttleworth wrote.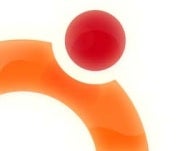 Accordingly, the new operating system will introduce minimal new infrastructure or platform-visible changes. The planning cycle for the release will also allow extra time for the resolution of outstanding issues, he explained.
Accessibility for those with special interaction needs will be "first class," Shuttleworth added. In the interests of stability, meanwhile, the development team will give special attention to supporting newer hardware over a longer period of time.
'Polish, Performance, and Predictability'
On desktops, "the nail-biting transitions to Unity and GNOME 3 are behind us, so this cycle is an opportunity to put perfection front and center," Shuttleworth wrote.
Development will focus on refining the desktop interface and ensuring that the Ubuntu desktop is easily managed in large deployments, including strong security and smooth upgrades from Ubuntu 10.04 LTS.
Precise Pangolin will also offer better support for multiple monitors, Shuttleworth said.
While Canonical would still like to tweak the user experience further, most such changes will be put on hold so that this Long Term Support release can focus on "polish, performance, and predictability," he added.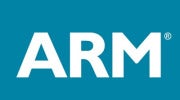 ARM Support
On servers, meanwhile, Ubuntu 12.04 will be the first LTS release to support the ARM architecture on selected ARM SoC parts, Shuttleworth pointed out, noting the increasing prioritization of computational density over single-thread performance in such contexts.
Ubuntu is also now the No. 1 operating system for cloud computing, Shuttleworth asserted, and version 12.04 will focus heavily on making it easy to bootstrap and manage services across public, private, and hybrid clouds.
More specific plans for Precise Pangolin will be made at the next Ubuntu Developer Summit, which is scheduled to begin on Oct. 31.
A Stable Alternative
After all the tempest and turmoil in recent months about Unity and GNOME 3, in particular, businesses will surely be especially glad to see a release that focuses squarely on continuous improvement and refinement rather than more ground-breaking change.
If you've held off on trying or upgrading to version 11.04 or 11.10, keep in mind that Ubuntu 12.04 LTS could be a smart and stable alternative.