Google is busy at work on a dramatic makeover of Gmail's drab, utilitarian interface, and that's a good thing. In August, the search giant unveiled a new Gmail Labs feature called Preview Pane, which lets you preview messages in your Gmail inbox. But more changes are coming.
The Google Operating System blog, an unofficial source of news and tips about, yep, Google, posted a link Thursday to what appears to be an official Google video clip unveiling a spiffy new Gmail interface.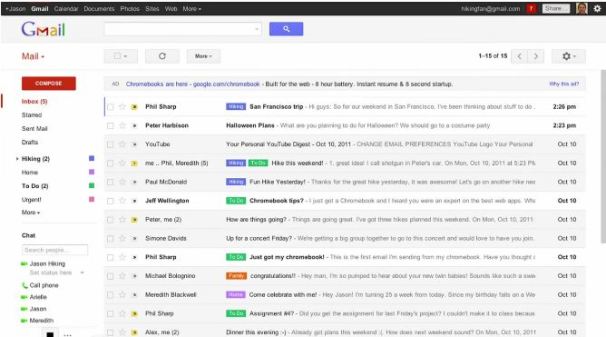 The video first appeared on Google's YouTube Channel, but has since been marked "private," and is inaccessible to the unwashed masses. You'll find a mirror of the Gmail clip here, however.
What's New
Many Gmail users may already be familiar with the Google Docs-like look of the new UI, which is based on Gmail's Preview theme. But the video reveals additional changes as well, including a "cleaner, simpler, and intuitive" UI that automatically adapts to fit well in any window.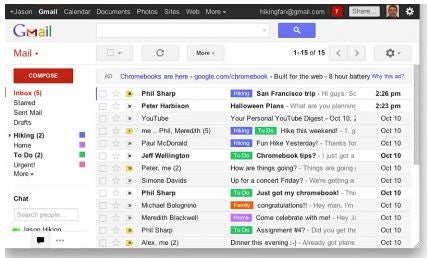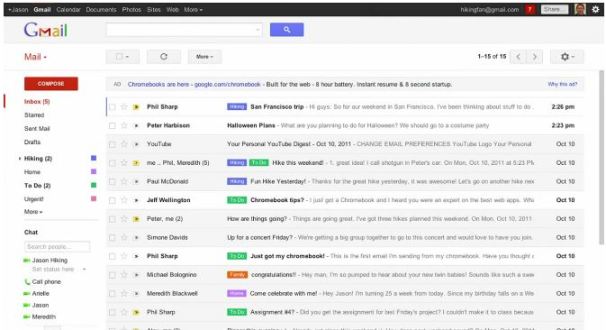 New high-definition themes add a little pizazz to Gmail's appearance. At last!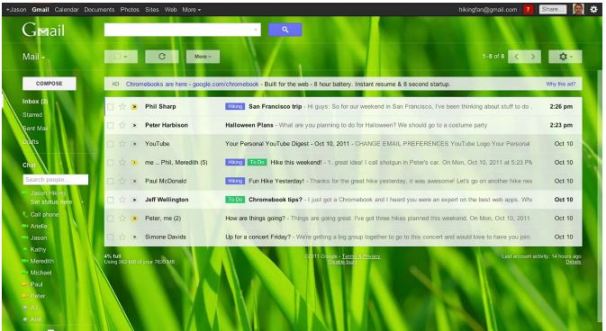 The new interface also lets you resize the chat and label areas, and conversations in Gmail will now include profile pics: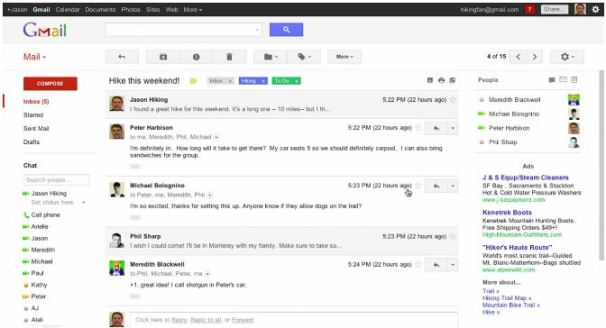 Finally, Gmail's new search box makes it easier to fine-tune your queries, and to create filters in the box itself.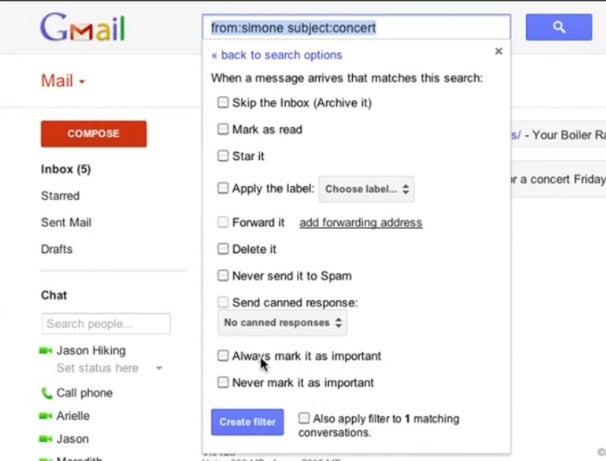 It's unclear when Google will officially unveil Gmail's new and improved UI. Hopefully the big day isn't far off.
Contact Jeff Bertolucci at Today@PCWorld, Twitter (@jbertolucci) or jbertolucci.blogspot.com.