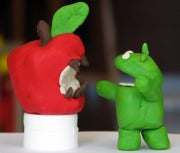 Despite a 20 percent increase in shipped units during the past three months, the iPad's share of the global tablet market slipped mightily in the face of growing competition from Android slates.
On an earnings call earlier this week, Apple revealed that iPad shipments for the most recent calendar quarter rose to 11.12 million units, compared to 9.2 million in the previous quarter.
That news, though, was offset Friday by a report from Strategy Analytics that the iPad's share of the global tablet market—previously a domineering 96 percent—had fallen to 67 percent. Meanwhile, Android tabs had grown their market share to 27 percent.
While iPad shipments have increased 164 percent during the first three months of this year, the numbers inside those numbers are revealing. From quarter one to quarter two, shipments climbed 96.4 percent. That contrasts starkly with the 20 percent increase from Q2 to Q3.
"It is clear that the iPad is experiencing slowing growth," observed IDC analyst Tom Mainelli in a research note today.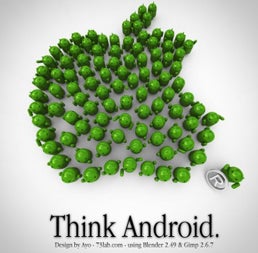 One reason for slowing shipments is that Apple has picked all the low hanging fruit in the tablet market, he asserted. "Many of the affluent consumers most likely to spend $500 or more on an iPad in markets such as the United States have already done so, and these buyers have now moved into a replacement buying cycle," he noted.
What's more, he continued, the iPad may be entering a period when seasonality will begin to affect its sales, with much of the growth in a year being jammed into the fourth quarter. He reasoned that if Apple wants maintain past shipment levels, it's going to have to appeal to mainstream consumers. For them, he continued, $500 for a tablet is a hard sell, even harder in the face of the competition like Amazon's upcoming $199 Kindle Fire.
"Amazon's strategy of minimizing its hardware price is set to ignite the entry-level tablet segment and attract more mass-market consumers," Strategy Analytics Director Neil Mawston said in a statement.
So if Apple wants to compete in that mainstream market, Mainelli maintained, it's going to need to augment its media tablet lineup with lower-priced products. That doesn't necessarily mean introducing something like a seven-inch iPad, as has been suggested by some observers. Apple can simply adopt the strategy it has used for its iPhone lineup, Mainelli noted.
"Following this strategy," he explained, "we might see Apple offer the current $499 16GB/WiFi-only Apple iPad 2 at $399 or less after it launches the iPad 3 at $499 and up."
"Lower-priced iPads would increase Apple's total available market, and would give competitors already reeling from Amazon's $199 product announcement yet another reason to lose sleep at night," he added.
Follow freelance technology writer John P. Mello Jr. and Today@PCWorld on Twitter.