Sony's second in command, Kazuo Hirai, confirmed this week that his company is working on bringing its PlayStation Suite of games to more Android devices in the future.
Currently, only Sony-branded Android devices — including the Sony Ericsson Xperia Play, Sony Tablet S, and Sony Tablet P — can run games from the PlayStation Suite. But that will change in the future, Sony's executive deputy president said at the AsiaD conference in Hong Kong.
"This isn't an ecosystem where we want to keep everything within the Sony family," Hirai said during a public interview with the Wall Street Journal's Walt Mossberg. "This is not just for Sony devices."
"That's the beauty of Android," he added. "We're in discussions with non-Sony companies to bring them on board. We'll make those announcements when it's time to go public with it. This is not just for Sony devices."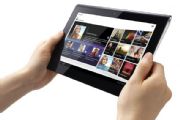 Hirai's revelation came the day after the first PlayStation Suite games for the Tablet S and Tablet P began appearing in Sony's online PlayStation Store. Offerings at the store start at $5.99 and include Cool Boarders, Destruction Derby, Hot Shots Golf 2, Jet Moto 1 and 2, Jumping Flash, MediEvil, Motor Toon Grand Prix, Rally Cross, and Wild Arms.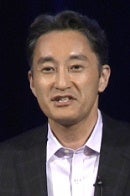 The PlayStation Suite was announced in January as a vehicle for Sony -branded Android devices to run PlayStation games.
Next month Sony will roll out an SDK that will allow developers to create games that work across the entire line of PS Certified devices — the PS3 console, Sony's Android tablets and phones, and its new Vita portable game console.
Games created with the SDK, though, will probably run slower than games written specifically for devices like the Vita and PlayStation phones. That's because games created with the SDK run in a virtual machine on the device. The machine translates the language the SDK games are written in into something the Vita or phone can digest. That can affect performance.
Games developed with the SDK won't start appearing until next year, probably around the time that Vita arrives on the shelves. At the Web 2.0 Summit this week, Sony execs announced Vita will ship in the Americas and Europe on February 22, and demonstrated some of its features. Its repertoire includes:
Game interaction with both touchscreen and buttons.
Capture of still shots and video from games.
Sharing of game statistics on websites like Facebook and YouTube.
Follow freelance technology writer John P. Mello Jr. and Today@PCWorld on Twitter.