Yahoo's improving stock price following a CEO shakeup makes the Internet portal ripe for a sale, and speculation is flying about industry titans that may bid for the company.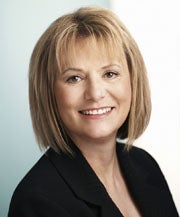 The latest rumors suggest Google may help finance a possible deal by others to acquire Yahoo. Other players who may be looking to buy Yahoo include the Chinese Internet company Alibaba Group and unsuccessful previous suitor Microsoft.
At the heart of Yahoo's troubles is decreasing online advertising market share. While Google and Facebook are both prospering in that rapidly evolving space, Yahoo has had a hard time keeping up and has replaced three CEOs in the last four years.
Yahoo still has a lot to offer, and its stock price has gained nearly 25 percent since the company ousted CEO Carol Bartz in September — a move that many believe indicated the company would be selling itself.
Here's a rundown of the latest Yahoo buzz:
The Wall Street Journal, citing an unnamed source familiar with the matter, says Google and prospective partners have held early-stage discussions, but haven't assembled a formal proposal for Yahoo, and it may result in nothing.
Last week, The Wall Street Journal reported that Microsoft was putting together a bid for Yahoo with Silver Lake Partners, a private equity firm that has purchased stakes in Skype, Seagate Technology, and Avaya.

According to The Associated Press, companies looking to acquire Yahoo include Alibaba, of which Yahoo owns a 43 percent stake, as well as Microsoft, which offered to buy Yahoo for $47.5 billion in 2008 before withdrawing the bid.
To turn things around, Yahoo has also been looking at acquisitions and partnerships. It was one bidder for the TV and movie streaming site Hulu, although recently dropped out.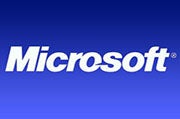 Some have also seen potential in meshing Yahoo's media assets with other online media companies, such as AOL, although when asked about it last week Ross Levinsohn, Yahoo's executive vice president for the Americas, would not comment. He did, however, talk at length about the massive reach the company has through its websites and advertising platforms, emphasizing in particular the company's focus on professionally produced video content.
Indeed, Yahoo does have a well-known brand, 178 million users every month and very popular news, finance and sports properties, reports The Los Angeles Times.
As for any involvement Google might have in a Yahoo acquisition, the AP points out that it would likely draw antitrust scrutiny from regulators because of both companies' involvement in Internet search.