Google+ users will soon be able to share individual songs with their friends who can listen to the track once for free, courtesy of Google's anticipated online music store, according to several reports.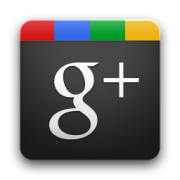 It's unclear whether Google+ users will also get other social features such as the capability to swap playlists or let friends know what they're listening to in real time, as Spotify users can on Facebook. The search giant's new iTunes competitor is expected to launch within the next two weeks, according to a report in The Wall Street Journal.
The Journal piece follows news last Wednesday from Google's Android chief Andy Rubin, who said thatGoogle is close to launching its anticipated competitor to Apple's iTunes. Rubin also said the new store will launch with a "twist," hinting that Google's store will be different from iTunes and Amazon's MP3 store, the two most popular music download stores.
Critics suspected Rubin's "twist" means that music purchased from Google will be automatically saved to a user's Music Beta account, Google's recently launched online music storage service. But Rubin's cryptic comment may also refer to possible Google+ integration. Google CEO Larry Page earlier in October said Google+ will be integrated into all of the search giant's products. So it will not be a surprise if Google's online music store includes Google+ integration.
But will swapping tracks on Google+ be enough to win over customers from iTunes, Amazon, and a host of music streaming subscription services such as Spotify and Rhapsody? Apple's yawn-inducing music-based social network, iTunes Ping, already lets you listen to 90-second clips of your friends' recently-purchased music. But that feature, also built into the iTunes music store, has not won users in droves. In fact, the most promising social music service appears to be Spotify, which had 1 million users in the U.S. as of late September after launching in mid-July, according to AllThingsD. Spotify's social features allow you to share entire playlists as well as individual tracks with your Facebook friends. Since it's a subscription service, the only limits to listening are based on whether you have an ad-supported free Spotify account or pay for an ad-free plan.
Rough Launch
Another problem dogging Google's music retail outlet is that it may have a very limited catalog at launch. For months, Google has reportedly had problems getting the labels to sign onto its music scheme. Now, the Journal says only one or two of the four major U.S. music labels will provide works with Google's store at launch. The two biggest holdouts are said to be Sony and Warner.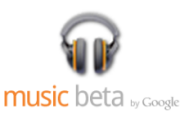 Tensions between the search giant and the major labels are nothing new. Google irked the music industry in May when it launched Music Beta — a service that in addition to storage lets you upload and then stream your CD collection to any mobile device — without licensing deals, unlike Apple's cloud-based alternative iTunes Match.
But without music deals in places, Google's music-sharing features, not to mention sales, would be limited to songs from just the labels that have agreements with Google.
Connect with Ian Paul (@ianpaul) and Today@PCWorld on Twitter for the latest tech news and analysis.