California may have declared October 16 as the official Steve Jobs Day, but today, October 24, is certainly Steve Jobs media memorial day, with the release of Apple's Remembering Steve memorial video, Walter Isaacson's 656-page biography of Jobs, and a "60 Minutes" interview with Isaacson about the late co-founder of Apple.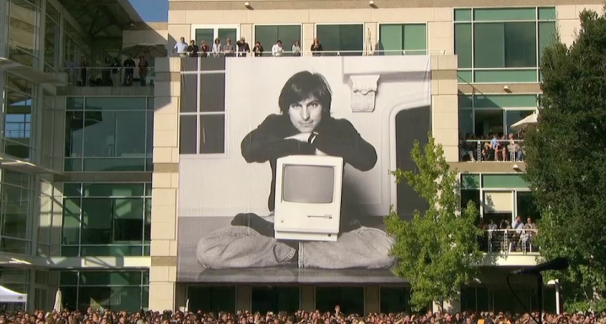 The Remembering Steve memorial, now streaming on Apple's website, is the company's 80-minute tribute to the life of Steve Jobs, featuring speeches by Apple CEO Tim Cook, head of design Jonathan Ive, and Al Gore. It originally aired on October 19, and to give its employees the opportunity to watch, Apple temporarily shut down its retail stores worldwide. (The video requires Safari 4 or 5 on Mac OS X, Safari on iOS 3 or later, or QuickTime 7 on Windows; attempts to watch it on any other browser show a "coming soon" message.)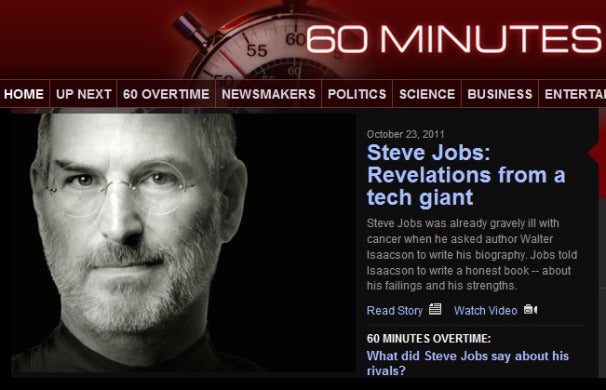 If you missed last night's interview with Jobs's biographer Walter Isaacson on "60 Minutes," part one and two are also now available for streaming on CBS's website. The interview is more lighthearted than the memorial and also a more pitiless: Isaacson is not shy about exposing Jobs's flaws — particularly with his interpersonal skills — and painting an honest and thorough depiction of a tech giant that has been, in some cases, deified.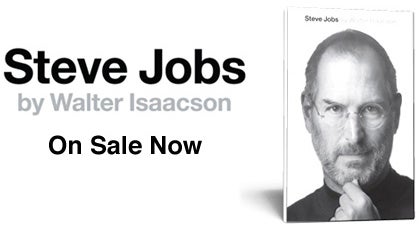 And if reading is more your style, Isaacson's massive biography, titled Steve Jobs, has arrived in bookstores, and is also available on iBooks and the Kindle. So far the biography has garnered good reviews — including one from the New York Times (that features odd correction at the end of the review you'll have to read to believe).