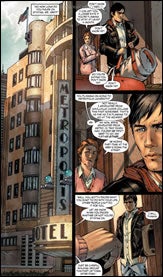 Amazon is refreshing its staid, black-and-white take on the e-book with a new format that supports HTML5 and CSS3. Kindle Format 8 (KF8) will give Kindle users something a little more colorful to read on the new tablet/e-reader hybrid, the Kindle Fire, which is set to hit stores in time for the holiday season.
KF8 will soon replace the existing Mobi 7 format. The upgrade should make Kindle e-books look and read a lot more like, well, real physical books. The company's announcement claims the upgrade "adds over 150 new formatting capabilities, including fixed layouts, nested tables, callouts, sidebars and Scalable Vector Graphics."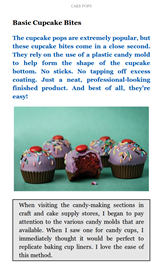 All that means a lot more flexibility and better-looking books, especially for those who need more than just words on a page. The change improves digital renditions of children's books, cookbooks, and graphic novels, just for starters.
One downer: It doesn't seem that KF8 will be compatible with older Kindle devices. As Amazon says in its FAQ: "Kindle Fire is the first Kindle device to support KF8 — in the coming months we will roll out KF8 to our latest generation Kindle e-ink devices as well as our free Kindle reading apps. " Clearly, this is another selling point we'll soon hear for those bargain-basement priced Kindles announced last month.
Amazon says it will soon update its publisher tools to make it easier for publishers to create e-books in the new format. Potential publishers will be able to convert existing formats like HTML, XHTML, and EPUB into KF8 files that can be read on the new Kindles while retaining much of the existing formatting.
Publishers must update their titles to take advantage of the new format on their own, but KF8 titles will be backward-compatible and work on older, Mobi 7 Kindles.
Amazon says it will begin to roll out KF8 and the new tools in the coming months.