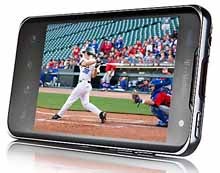 You buy a new smartphone because you want to use it to download apps and run cool Web services like video calling and streaming video. So you buy a data plan. Fine. But why are you forced to buy service for text messages and voice minutes too?
It's well-known that traditional text messaging costs the carrier literally nothing, yet you have to pay for them. As for voice calling, maybe you'd rather rely on a Web-based service like mobile Skype or Google Talk, and avoid voice charges altogether.
If the future of cellular phones is really about apps and Web-based services, why is a large part of your wireless bill still dedicated to voice minutes and text messages?
Well, at last, there's an alternative to the tyranny of the "bundle." For those who would rather use Facebook or Skype to communicate and don't want to pay for talking or texting services they hardly use, hope may be coming in some new pricing plans such as one recently introduced by T-Mobile and Walmart that provides cell phone users with 5GB of high-speed data and only 100 minutes of voice for just $30 per month, with no long-term contract needed.
Voice and text messaging services are still hugely profitable for the wireless carriers, and as such are likely to remain an expensive component of cellular plans for the near future, especially from the three main service providers in the United States–AT&T Mobility, Verizon Wireless, and Sprint Nextel.
But will plans like that offered by T-Mobile and Walmart be the first cracks in the dam?
Is Bandwidth Arbitrage Possible? Maybe
The idea of a world where providers would offer data-centric plans and compete to provide the most bits per buck–a sort of "bandwidth arbitrage" scenario–was floated as a potential "big deal" by Sanford Bernstein analyst Craig Moffett in a note to clients sent out after the T-Mobile/Walmart announcement.
Technically, it's no surprise that the cash cows of voice minutes and text messaging are being targeted from multiple endpoints. Apple, for one, is baking its own instant-messaging app, iMessage, into the latest versions of its iPhone software, giving iPhone users a way to circumvent the message plans from providers when communicating with other Apple devices. And BlackBerry users have long had their own messaging system.
Microsoft's recent $8.5 billion acquisition of Voice over IP provider Skype is an indication that pressure may also be building on the voice-minutes horizon. Though Skype is not yet in widespread use by most cell phone users, Skype's August acquisition of group-messaging provider GroupMe seems to be a sign that in the future, traditional voice-based communications as well as video communications will be handled via the data stream.
Earlier this summer, in a widely reported note sent to clients, UBS analyst John Hodulik warned that text-messaging revenues could be under pressure due to what he called the "dark side of smartphone penetration," namely the emergence of over-the-top applications that provide similar services over the cheaper data channels.
So it might seem to make sense that some smaller, insurgent carriers (like T-Mobile) might see opportunity in providing a cell phone plan that emphasizes data over minutes. But in his note and in a subsequent phone interview, Moffett also admitted that the bandwidth-arbitrage idea was at best a "maybe," a statistical "long shot" that might only come first from a cast of service-provider outsiders who are all standing on shaky ground.
"There's not much incentive for the incumbent carriers to upset the apple cart," said Moffett, noting that roughly 70 percent of current revenues for the major providers comes from their voice-minute and text-messaging charges. "It's going to take an independent [provider] from the outside to change that," said Moffett, who called potential outsiders like Clearwire, LightSquared, and even T-Mobile USA as "long shots" to pull off any such pricing revolution.
New Networks Are Hard to Build

LightSquared, an entity backed mainly by financier Philip Falcone, has generated a lot of interest for its plans to build a nationwide wholesale LTE network. However, LightSquared has run into regulatory roadblocks over concerns of its potential interference with the Global Positioning System, leaving many to wonder if LightSquared will ever get the funding and regulatory clearance needed to launch a network.
That leaves T-Mobile as the best possible candidate to bring a disruptive plan to market, even as its future as a stand-alone entity is in question because of the ongoing regulatory uncertainty over T-Mobile's proposed acquisition by AT&T. Though Moffett sees T-Mobile as "heavily invested in the status quo" of telecom billing, the Walmart plan, he said, gives the provider a chance to test the bandwidth-arbitrage idea "at arm's length."
Younger Customers the First Target
According to T-Mobile, the Walmart plan is aimed at a "subset" of the cellular phone market, a younger audience that prefers digital communication methods over traditional voice. Mike Katz, vice president of marketing and head of prepaid for T-Mobile USA, said in an interview that voice is not the primary means of communication for the audience targeted by the Walmart plan.
"The younger consumer targeted by this plan prefers to communicate through data and messaging," Katz said. "And they don't want to overpay for something they're not going to use."
Analyst Chris Nicoll of Nicoll Consulting said the younger generation of cell phone users aren't tied to voice and email customs of the past, but instead are using applications like Skype, the Oovoo video chat service, or even Apple's Facetime, as well as instant messaging services and Facebook to stay in touch.
"There are so many other ways to communicate, voice becomes less important," Nicoll said.
But Katz said that T-Mobile itself doesn't see voice minutes going away on its more mainstream plans. "There's still a heavy demand for voice from our customer base," Katz said. "It's still part of the phone experience."
And analyst Moffett thinks it will remain that way, no matter what the data-using crowd thinks is best. "The tech community likes to think that things happen just because customers want them to happen, but that's not always the case," said Moffett. "Especially when those things are not consonant with the real-world business plans of the companies involved."
Paul Kapustka is editor and founder of Sidecut Reports, an independent research firm that specializes in wireless technologies. He is also the editor of Mobile Sports Report, a new site dedicated to the intersection of mobile-social technologies and the sports industry.