Google has revamped the "new-tab" feature in its Chrome web browser to give the look and feel of a mobile web app.
Let me explain: in the past, when a new tab was spawned in Chrome, a single page would open with three divisions–applications, most visited, and recently closed.
Now, Chrome creates a single page for each of these divisions. You can slide between pages by clicking on arrows at either end of the browser window, or jump to a page by clicking on tabs for the pages that appear at the bottom of the screen.
Items on the pages can be reorganized by dragging and dropping them to new positions on the screen. To get rid of an item, just drag it to the right corner of the browser window and a trash receptacle will appear.
If you're looking for new apps or extensions to add to Chrome, just click on the Web Store app that appears on all new-tab pages by default.
Google has also revamped its Chrome Web Store. The storefront is now a wall of photos that display the latest additions or most popular apps. There's a slider at the top of the page for browsing recent additions to the store.
Google has simplified the app/extension installation process–when you hover over an image on the store page, it morphs into a screen with an "add to Chrome" button on it. Just click "add" and your app or extension will be installed.
To learn more about an app, you can click on its image. A page will pop up containing screenshots, video, and a description of the app or extension. You can also add the app from this page, by clicking the "add to Chrome" button.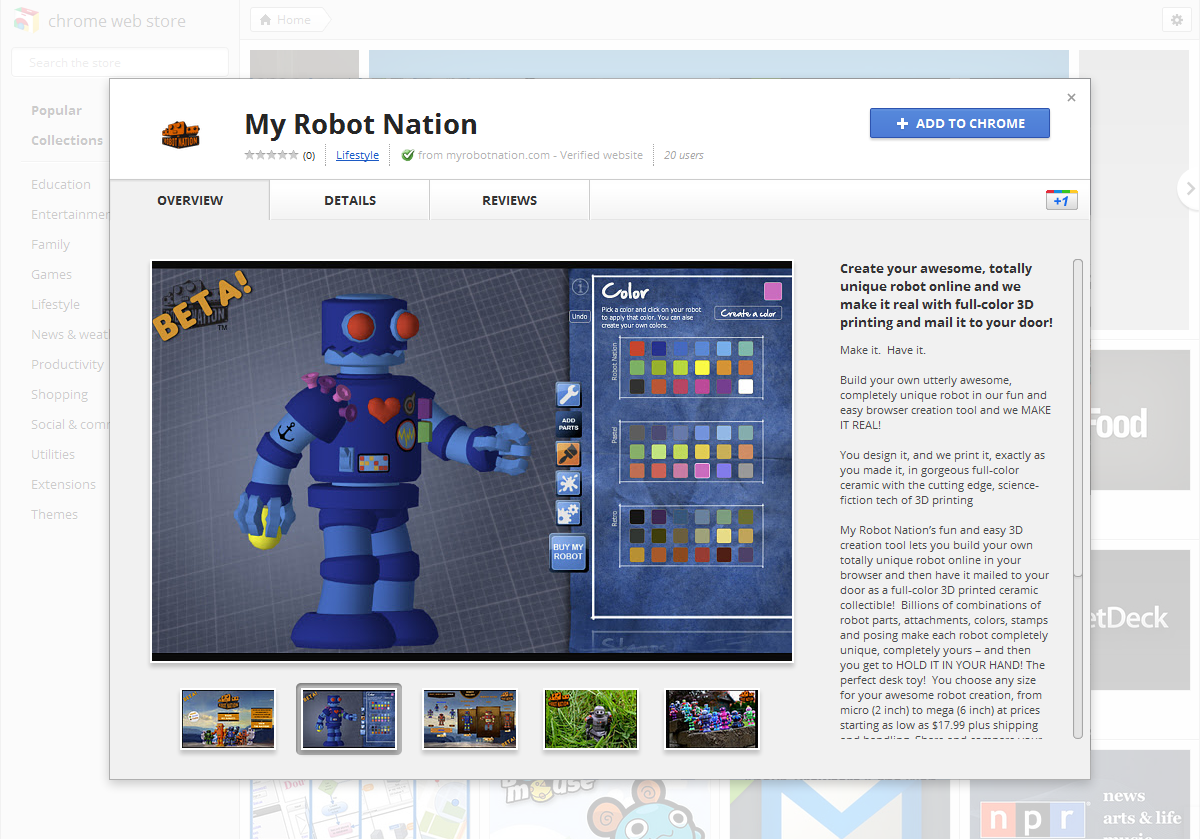 In addition to cosmetic changes, Google has introduced some new apps at the Chrome Web Store. There's Robot Nation, which lets you design your own robot and bring it to life if you have a 3D printer; two new games, The Godfather: Five Families and Fieldrunners; and there's a new eBay app for shopping at that auction site.
Follow freelance technology writer John P. Mello Jr. and Today@PCWorld on Twitter.