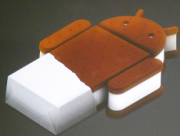 Android users are (somewhat) patiently waiting for the release of Android 4.0, but some developers couldn't wait. Android Central's Beezy, aka Drew Garen, put together a ROM of Ice Cream Sandwich for the Nexus S and posted all the info you need to get it over on Android Central.
Don't expect it to be without issues, though; Wi-Fi and Bluetooth might not work, for example. But if you can handle some glitches and rough edges that come from an unofficial ROM, give it a shot. The current build was tested on the Sprint Nexus S 4G, but he is working on porting it to other Nexus models.
Ice Cream Sandwich's official release won't come until November, where it will run on the Galaxy Nexus. Personally, I can't for someone to make a port for my LG G2X.
[XDA via Android Central]
Like this? You might also enjoy…
Get your GeekTech on: Twitter – Facebook – RSS | Tip us off