Research in Motion has delayed the release of its next PlayBook operating system to February, disappointing news for a company that had to deal with worldwide data and messaging outages this month on its BlackBerry phones.
"As much as we'd love to have it in your hands today, we've made the difficult decision to wait to launch BlackBerry PlayBook OS 2.0 until we are confident we have fully met the expectations of our developers, enterprise customers and end-users," RIM's senior vice president for the PlayBook, David Smith, wrote in a blog post.
The company's approach seems to be to slow everything down for the moment to avoid any further disasters.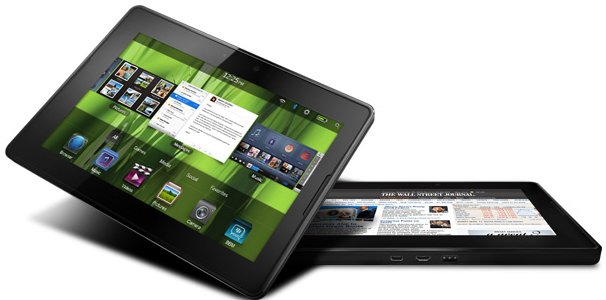 If the PlayBook update surfaces in February, it will be 10 months after the tablet was released without an integrated calendar and e-mail — features that were supposed to come in an update soon after the device launched. Instead, RIM introduced the BlackBerry Bridge to PlayBook in May, a workaround that's still the only way to access BlackBerry Messenger on the tablet. And according to Smith, that may not change for a while:
"We have decided to defer the inclusion of the BBM application to a subsequent BlackBerry PlayBook OS release," he wrote, adding that "The software update will add advanced integrated e-mail, calendar and contact apps, a new video store, as well as new functionality that will allow your BlackBerry smartphone and BlackBerry PlayBook to work together even better."
Smith emphasized that the developer beta of Playbook OS 2.0 is out there, and that the company expects it will help "generate thousands of new applications for BlackBerry PlayBook OS 2.0."
Some corporate IT departments will also be testing the upgrade in closed betas.
While RIM has spent a good part of 2011 stumbling, and this latest delay can easily be seen as the latest hurdle not quite cleared, there's still hope for the PlayBook. My colleague Angela West has four reasons why she thinks the new tablet OS will be worth the wait.
Follow Eric on Twitter, and at ericmack.org. Follow PCWorld on Twitter, too.