Today Lookout, best known for their mobile security apps, released a Honeycomb optimized version of their software.
The app has all the same functions and features of the original phone version which include a malware scanner, the ability to backup/restore your data, and a location service should you misplace your tablet. If you pay for Lookout's premium service (which runs at about $5/month), you'll also have access to phishing protection as well as a privacy advisor that tells you which apps have access to your sensitive data.
Unfortunately, the malware scanner will not scan any external drives that you may attach to your tablet. This includes any USB thumb drives or external hard drives that you may have connected. The location services, however, will work even if you have a Wi-Fi only device.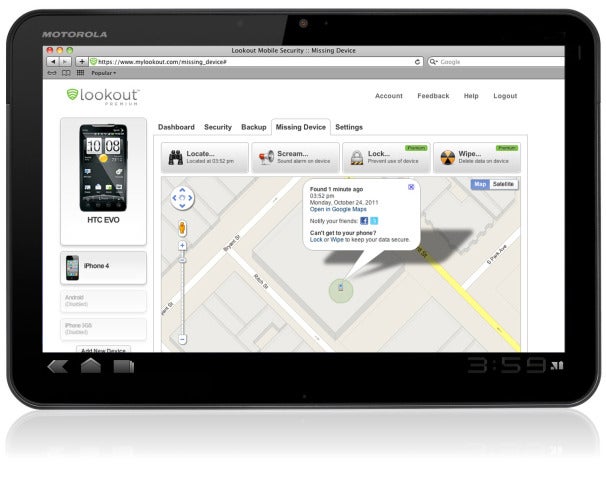 With new malware threats being constantly uncovered in the Android Market, mobile security software is a must have for any and all Android devices. While the infection rate of mobile malware is still relatively low, it's best to be prepared—especially when it comes to keeping your data safe.