Snoopers and thieves can easily access files and passwords on your computer, even without your Windows password. All they have to do is insert a special disc (such as UBCD4Win or Hiren's BootCD) into your computer and power it up. The computer will then boot from the operating system on the disc, bypassing the Windows operating system installed on the PC–and any passwords you've set–and giving the intruders access to your hard drives.
If you want to protect your computer from this type of attack, you have to encrypt the files that you don't want others to be able to access. That's why we're going to show you three different methods for using encryption tools on your PC.
If you're looking to encrypt only a few sensitive documents, we recommend using TrueCrypt, which lets you create virtual encrypted disks where you can protect select files. Read "How to Use TrueCrypt to Encrypt Your Sensitive Documents" for a step-by-step explanation of how to set up a basic virtual encrypted disk that will make your important files unreadable to prying eyes.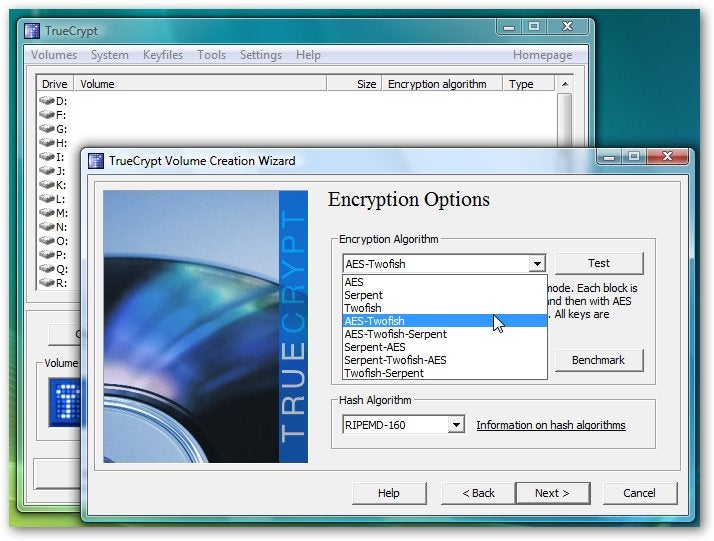 On the other hand, in case your work PC's data is important enough that you want to encrypt the entire hard drive, we'll show you how to do that, too. Windows 7 and Windows Vista's Ultimate and Enterprise editions include a feature called BitLocker that can encrypt whole hard drives, right down to the system files and password caches.
If you want full drive encryption but don't have Windows in its Ultimate or Enterprise flavor, don't worry. We'll also walk you through the process of using the third-party DiskCryptor utility to encrypt your whole hard drive–and you (probably) won't have to reformat to get started. What's more, it's absolutely free.
Just click on any of the how-tos in the sidebar on the right-hand side of this story to get started!