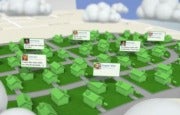 Does the world need another online social network? The founders of Nextdoor think so.
Nextdoor, which officially launches today, hopes to bring online social networking to the masses one neighborhood at a time. It allows people to set up private social networks for their neighborhoods.
When you consider some findings in a study by the Pew Internet and American Life Project that more than half of Americans (57 percent) either know only some or none of their neighbors' names, Nextdoor might be a good idea.
Certainly flavors of the idea have been tried before. Zillow, the online real estate site, tried something in 2007 called Neighborhood Pages, which never caught on. Another outfit, Zaarly, which received an additional $14 million in funding this week, has put a neighborhood spin on person-to-person selling. But Nextdoor is a different kind of beast.
The network is designed to strengthen community ties among neighbors. It has a directory, for instance, where people can associate a face with a name. It has recommendation boards where neighbors can inform their friends of a good plumber, baby sitter or restaurant. Moreoever, those recommendations are automatically organized, categorized and archived. In that way, they become a sort of an institutional memory for the neighborhood.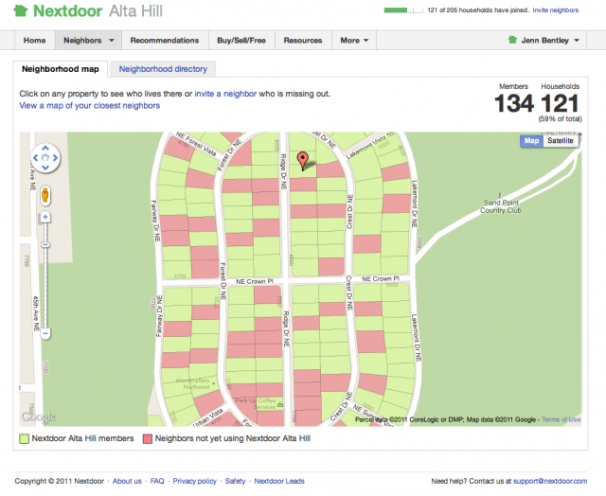 Another important element of the Menlo Park, Calif., startup is its emphasis on security and trust. Neighborhood members must use their real names and are verified before they're allowed to join a community. That's done in one of four ways: a post card with a confirmation code sent to a candidate's mailing address, a phone call to convey the confirmation code, a credit card number to verify a candidate's identity or a recommendation from a verified member of the neighborhood. Those measures make it harder to join a neighborhood, but Nextdoor's brain trust believes they're necessary for a network's members to trust the site.
In addition, the site uses HTTPS and password security. And it says that it will never share any information garnered from the site with advertisers.
When you create a neighborhood, a map will appear on your screen. It allows you to sketch the boundaries of your neighborhood. Those can be changed later, if necessary.
Over the last year, Nextdoor test sites have been launched in some 200 neighborhoods in 26 states. Those neighborhoods range in size from 50 to 2000 households.
There's some big names behind Nextdoor. Its founder is Nirav Tolia, of Epinions and Shopping.com fame, and on the board of directors is Rich Barton, who co-founded Zillow and founded Expedia. Venture money is coming from Benchmark Capital, where Barton works, and Shasta Ventures.
Of course Nextdoor couldn't get that kind of support unless there was some sort of payout down the road for its backers. That appears vague at the moment, although tapping into local advertising is a strong possibility.
Follow freelance technology writer John P. Mello Jr. and Today@PCWorld on Twitter.