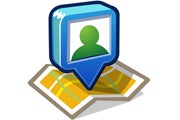 Whether it's a protest, a political rally, or a flash mob, more and more news coverage–even on the big networks–is coming from average people armed with smartphones. These free or inexpensive–but indispensable–phone apps can help any citizen journalist spread the news from their neighborhood around the world.
Spread the News
Twitter is increasingly becoming the first place that many check for information on big breaking stories; you'll therefore want to have a Twitter client installed so you can add your voice. Twitter provides an official free app for Android, Windows Phone 7, and iOS, but it isn't your only option. If you want to push updates out to multiple social networks, TweetDeck is a good choice: It lets you post updates to Twitter and Facebook; the Android version supports Foursquare as well as Google Buzz. Get it for Android or iPhone.
Do a search for "Twitter" on the App Store, Android Market, or Windows Phone Marketplace for still more Twitter app options.
(Pro tip: You should get a handle on what hashtags and search terms people are using to look for information about a news story; if possible, try to work these into your tweets and status updates so you appear in those search results.)
If you want to get an idea of what's going on in your immediate vicinity, check out Vibe. It's a free iPhone app that lets you see anonymous updates from those around you, and you can also post your own updates for others to see.
Find Your Friends
If you report on a major news event with friends or colleagues, you'll probably want to keep tabs on where they are. Fortunately, you have a few options. Google Latitude may be the most universal: It lets you see where your friends are, based on their phones' GPS coordinates, and it comes built into Android's standard Maps app. Google offers a free app for the iPhone, too. A free third-party Latitude app for Windows Phone 7 is also available, but be warned: As of this writing, user reviews have given it some rather low scores.
Meanwhile, if everyone you're going with owns an iPhone, the free (and aptly named) Find my Friends app is another possibility: It works much the same as Google Latitude, and runs on any iPhone that has iOS 5 or later installed.
One additional option is GroupMe, a free group messaging app for iPhone and Android. In addition to showing you where your friends are, it also lets you send messages to them, so you can better coordinate your coverage.
If Something Goes Wrong…
Stuff happens, especially if you're covering a highly charged event like a protest, so you should be prepared for the worst.
Keep a first-aid app on your phone–in fact, you should keep one on your phone regardless, just in case you or someone around you gets hurt. The American Heart Association, together with Jive Media, offers an app for iOS ($3.99) and Android ($2.99) that comes complete with both basic first aid information and CPR instructions.
Also, on the off chance that you get arrested along with demonstrators, apps like Miranda for Android (free) and Police Miranda Warning for iPhone (99 cents) provide a quick reference on the Miranda rights that you'll be read if you're taken into custody and interrogated within the United States. Lastly, you can find apps that let you tell others that you've been arrested. Busted for iPhone (99 cents) lets you inform three emergency contacts, a bail bondsman, and an attorney that you've been arrested. And the freebie I'm Getting Arrested for Android works in much the same way.
Armando Rodriguez and Alex Wawro contributed to this story.