From now on, Twitter users who are fans of the X-Factor USA talent show won't have to leave their beloved microblogging service to vote for their favorite performers on the program.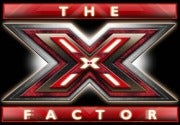 Twitter announced yesterday that it is hooking up with X-Factor to allow tweeters to cast their votes from inside their Twitter accounts. "Fans have taken to Twitter during live television events to voice their opinions with Tweets for years," the company wrote in its blog. "Now you can officially affect the outcome of the show by voting for which contestants should stay and which ones need to go."
To cast a vote through Twitter, you first must "follow" @TheXFactorUSA. When it's time to cast your ballot, send a message to that Twitter address. Messages are private missives sent to a user of the service. Only messages will be counted as votes. You can still tweet at the X-Factor account, but tweets aren't counted as ballots.
Since the judges, host and contestants all have Twitter accounts, you can tweet with them, too.
For some habitual online networkers, tweeting while watching TV shows has replaced no-tech activities such as ranting or kibitzing with friends about a broadcast. For those new to this new form of interacting with a boob tube, Twitter offers these tips:
Don't be shy about tweeting with stars live. To make sure you're talking with a celebrity, though, make sure they have a checkmark by their name. That certifies that they are who they say they are. Twitter pioneered this form of certification, which has proven to be so good that others have copied it.
Use hashtags to make sure your tweets are being seen by other fans. Hashtags combine a hash mark (#) with a word, such as #BigBangTheory. They make it easy to follow a conversation on a topic, as long as all the tweeters include the hashtag in their tweets. When creating hashtags, you don't want them to be too long. After all, you've only got 140 characters to work with, and you don't want 40 of them going into a tag.
Don't be timid about expressing your opinion about a show. Believe it or not, some creators, actors and producers comb the tweets about their programs to gather feedback on what they're doing. They've even been known to tweak the storylines of their shows based on what their fans are saying about them on Twitter.
Follow freelance technology writer John P. Mello Jr. and Today@PCWorld on Twitter.