Google Maps is moving you off the street and inside local businesses with a new feature called Business Photos that shows you 360-degree images of store interiors using Street View technology. Business Photos lets you peek inside select stores in 10 U.S. cities and surrounding areas including Austin, Baltimore, Boston, Dallas, Houston, Los Angeles, Miami, New York and Washington, D.C. The new feature is also available in Australia, France, Japan, New Zealand and the U.K.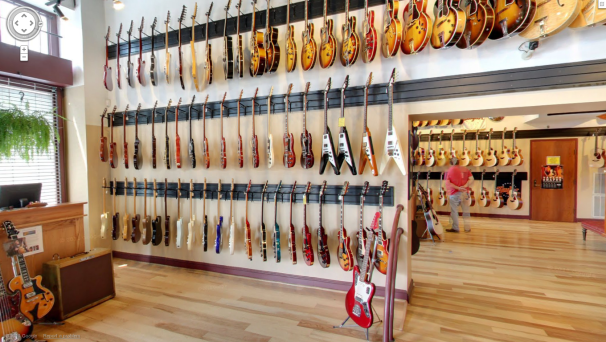 Google started accepting applications for stores to be included in Business Photos in 2010, and the feature is just now starting to appear for Google Maps users. It's not clear how many businesses have signed up and there's no easy way to discover businesses featured in Business Photos.
The reason for this is that even though Business Photos uses Street View technology the feature is really part of Google Place Pages, the search giant's business directory. Place Pages includes business information such as location, phone number, hours of operation, and user reviews. The directory also includes a link on the right-hand side to access Business Photos (if available) or standard Street View. You can tell if interior images of a business are available if you see a set of scrolling images instead of just one static Street View photo on the Place Page.
Another letdown for Business Photos is that the images are not integrated with standard Street View. So you can't just wander by a store in Street View and then click through the shop's front door to see what it looks like inside. The only way to get in, at least in my tests, was by clicking on links from Place Pages or through a small selection of featured businesses on Google's Business Photos FAQ page.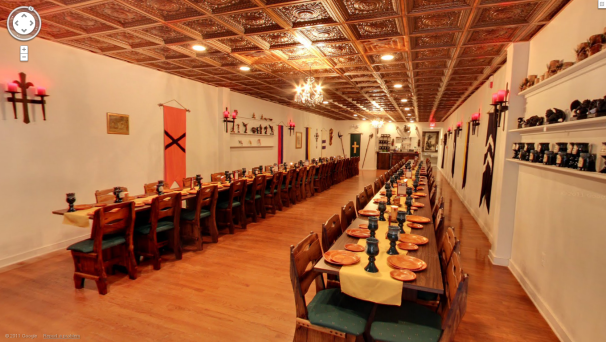 You also can't get out of a business interior and start wandering around the neighborhood in Street View — although you can exit the business interior and have a look at the building's entrance. I have contacted Google to see whether the company plans on integrating Street View and Business Photos images into one cohesive product.
Once you get into a store, however, the effect is fairly novel the first few times you try it. How much you'll be able to navigate around each store varies depending on the store's size and how many photos were taken. Regardless, you can get a 360-degree view of the shop, warts and all.
Despite the lack of Street View integration, the new feature could be a welcome addition for Place Pages users looking to get a sense of a nearby restaurant, store or coffee shop. This isn't the first time Street View images have moved indoors. In February, Google added virtual tours of 17 museums and art galleries around the world as part of its Google Art Project. Here are a few more examples of Business Photos you can check out.
Comics Toons N Toys, Tustin, Calif.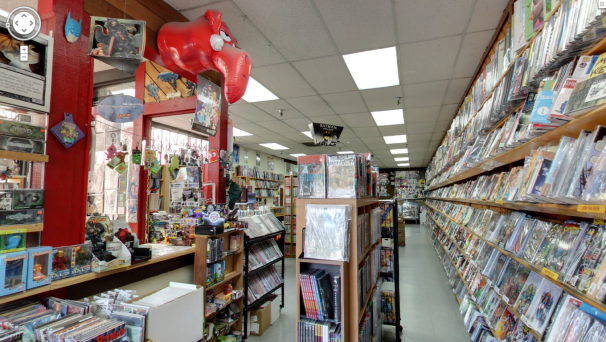 Scream Sorbet, Oakland, Calif.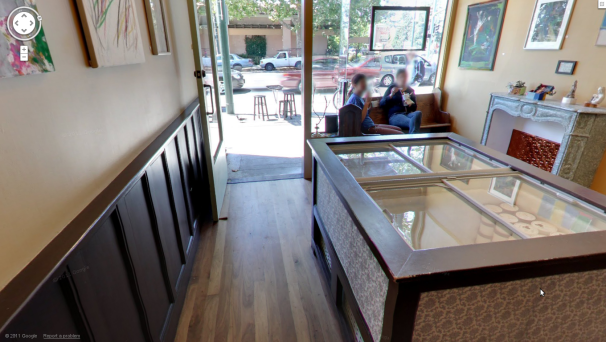 Guylian Belgium Chocolate, Sydney, Australia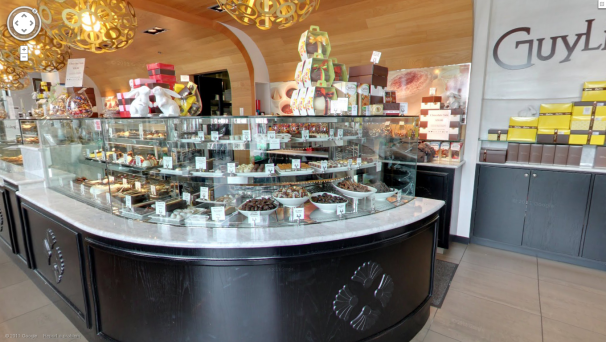 Connect with Ian (@ianpaul) and Today@PCWorldon Twitter for the latest tech news and analysis.