A judge has dismissed with prejudice a lawsuit accusing Yelp of manipulating its online content to reward advertisers and punish non-advertisers. A dismissal with prejudice is the judicial equivalent of a dope slap to a defendant in a case.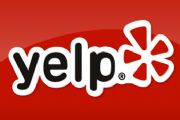 The case was initially dismissed in April, but the court gave the plaintiffs another bite at the apple by allowing them to rewrite and refile their allegations but those claims didn't stand up in court.
Yelp CEO Jeremy Stoppelman praised the court's decision in a company blog, calling the lawsuit against the company "misguided."
Yelp was accused of extorting advertising from merchants in exchange for manipulating review content. Stoppelman said "our automated system applies the same objective criteria to all reviews regardless of a business's advertiser status."
He acknowledged, however, that Yelp's automated system could be fooled by unscrupulous souls from time to time. "[S]ince protecting content integrity is a difficult task, our automated algorithm isn't perfect: sometimes legitimate content can get caught," he conceded.
"This is an unfortunate reality in an environment where some folks are determined to try to game the system," he continued, "but it is a price we are willing to pay to protect consumers and remain a useful resource."
More than a year ago, two San Francisco newspapers carried stories about local merchants complaining about Yelp's sales tactics. One of the papers, the East Bay Express, reported that it uncovered at least a dozen instances of questionable sales tactics employed by Yelp. It said that business owners claimed that almost every time they received a sales call, bad reviews would be among the top reviews on their Yelp page.
Less than a week after those stories appeared, a lawsuit against Yelp was filed in a federal court in Los Angeles. In that action, a local animal hospital asked Yelp to remove a negative review of the facility from the top of its Yelp page. In response to that request, the hospital alleged that a Yelp sales representative refused to take down the review, and demanded a monthly payment in exchange for hiding or removing the negative review.
Based on that conversation, the lawsuit accused Yelp of running an extortion scheme where the company demands about $300 a month for something called "advertising contracts" to remove negative reviews from a business owner's Yelp profile page.
At the time of the lawsuit, Yelp did have a program that allowed a business to place a favorable review at the top of their Yelp page if it bought advertising with Yelp. Just as Google tags certain links at the top of a page of search results as "sponsored links," Yelp labeled the positive review chosen by the merchant as a "sponsored review." About two months after the lawsuit was filed, Yelp canned the sponsored review policy.
Follow freelance technology writer John P. Mello Jr. and Today@PCWorld on Twitter.